Crochet patterns by Vivid Kreations
Paid patterns are available on both Etsy, Ravelry and Love Crochet.
Free patterns are available here on the blog.
Just click the link below the pattern entry to go straight to the pattern post.
Or you can support my work by purchasing an inexpensive PDF through Etsy or Ravelry.
New patterns will be added to this list as they are released.
This book has 100 squares to mix and match by 23 amazing designers from around the world, and 3 of those squares are by me.
Patterns range from Beginner friendly to Advanced for the experienced crocheter and all patterns come with both written instructions and charts.
You can purchase a digital copy through All Crochet Patterns or a hardcopy through heaps of different booksellers - though consider purchasing through a local bookstore if you can.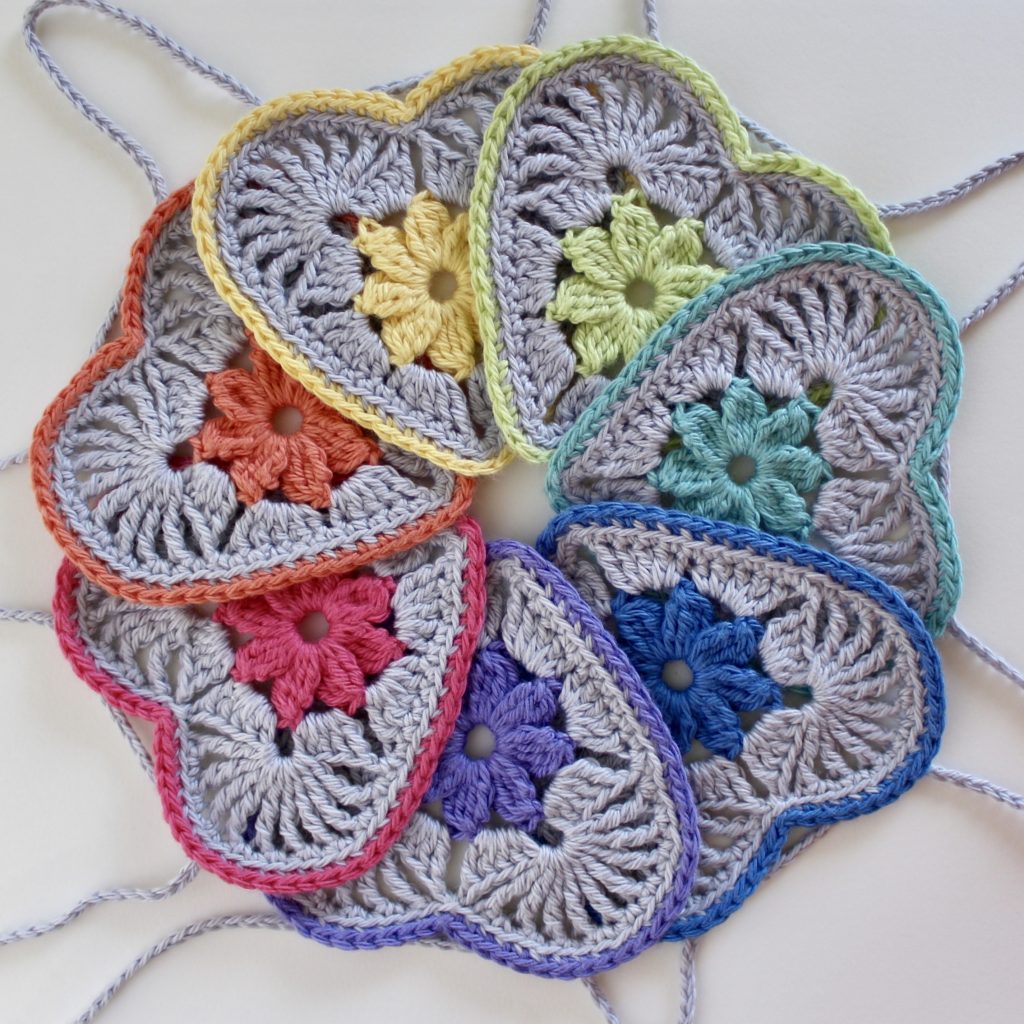 Heart in Bloom motif
Flowers and Hearts - a perfect match!
This is a lovely motif for use as bunting like I've done, as a large appliqué for a bag, blanket or jumper or other decoration. It looks great in 2 contrasting colours as it really makes the flower pop, though it would look equally lovely all in one colour.
Hearts and (more) Flowers - another perfect match!
This pattern is a continuation of the Heart in Bloom Motif and includes the join and border instructions to make a super sweet baby blanket. Or you can use it for any granny square project you can think of.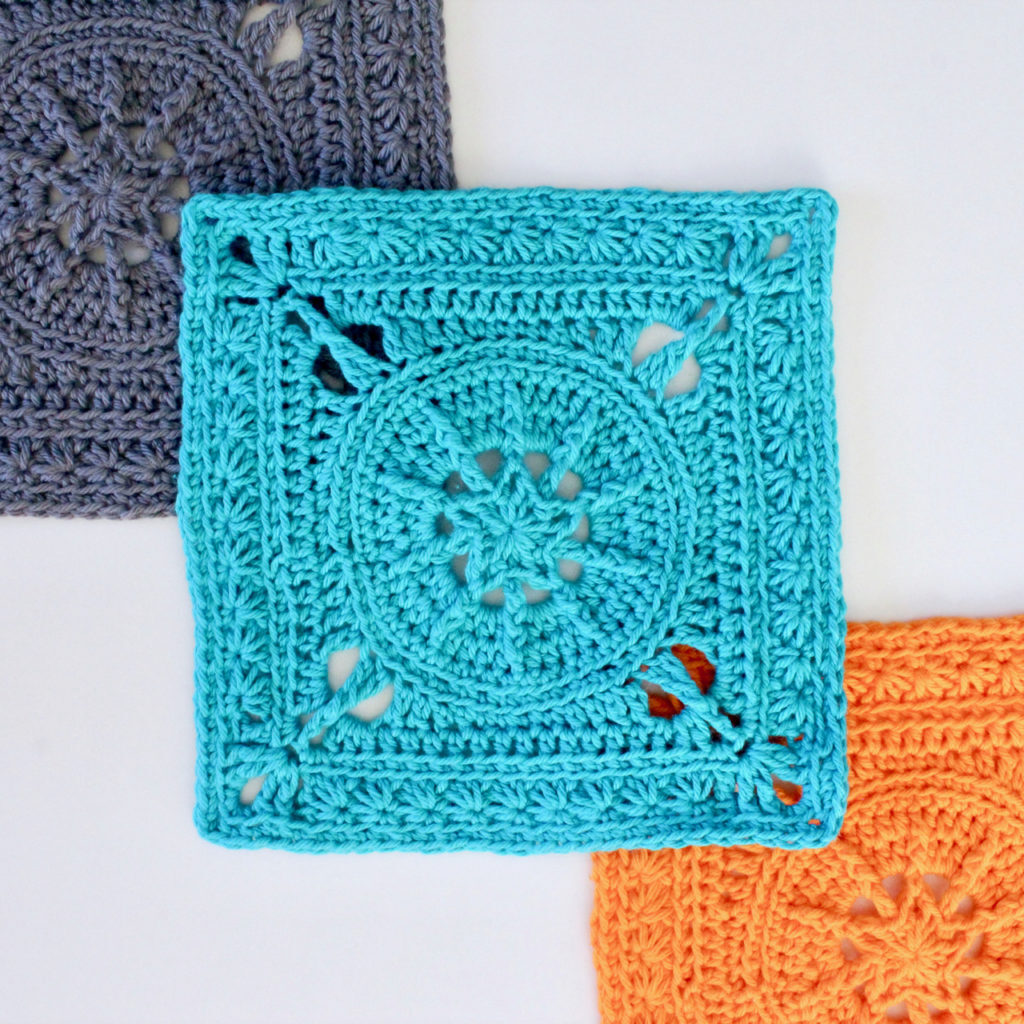 Tiny Star Square
Tiny Star popping in the centre,
star stitch on the edge, and addictive texture all over.
This square is super fun to make and would make an awesome unisex baby blanket or fun throw in a single shade or a whole constellation of colours.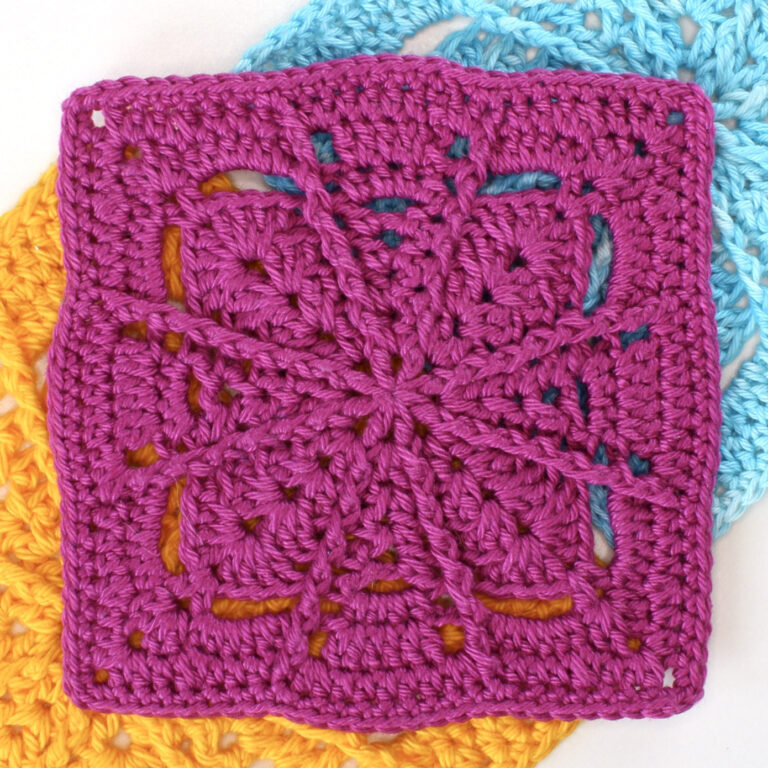 Embrace Square
When designing this square I started with an idea which didn't quite work how I wanted.
I really liked how it looked though so I decided to embrace what the yarn wanted to do.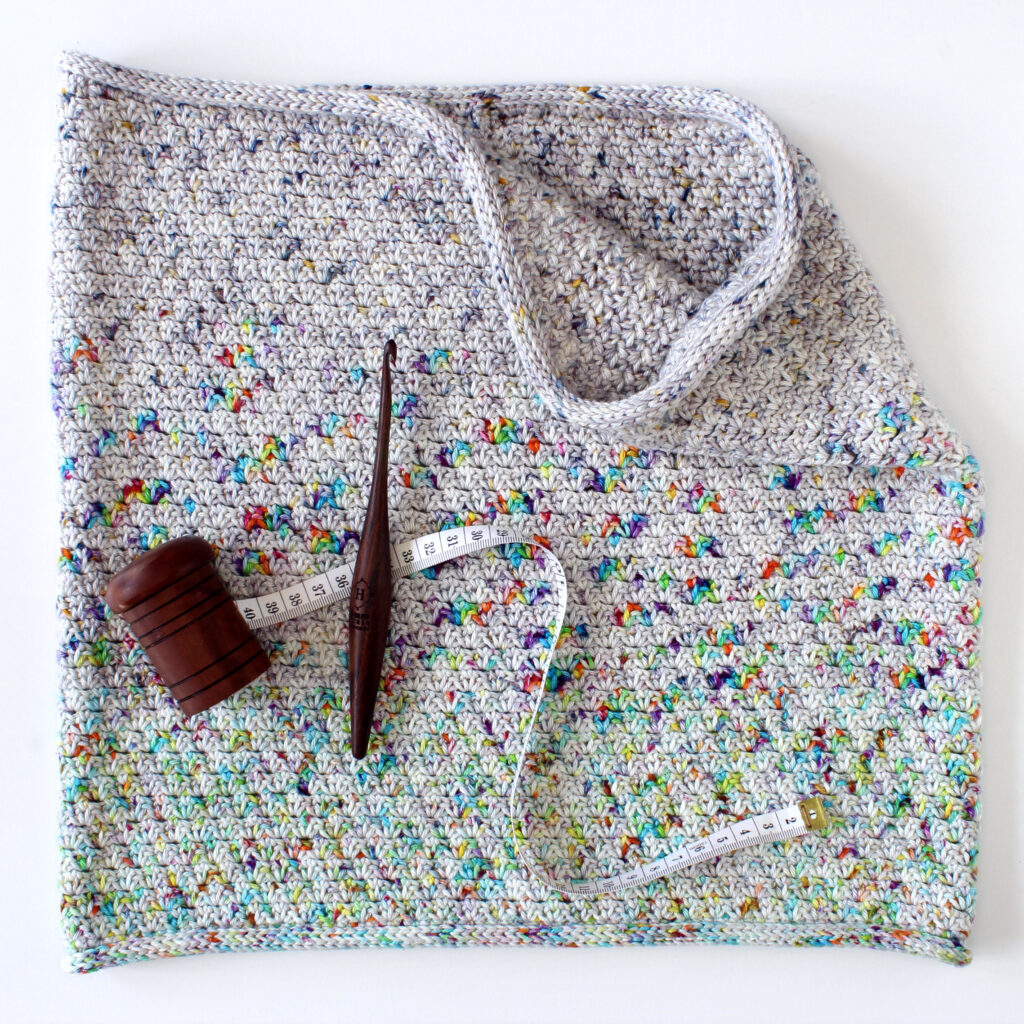 Dancing Rainbows Cowl
This stitch pattern looks fabulous whether using a multi coloured yarn or a single coloured yarn and works up nice and quickly making it super versatile and great for markets or gifts.
I have also provided instructions for making 2 different sizes, a rolled edge and included the multiples and tips for making this in any size you want!
The Daydreamer Shawl is the answer to my obsession with the kite shaped fade shawl and I can't wait to see what colours you've been daydreaming about.
Crochet version of the Find your Fade shawl.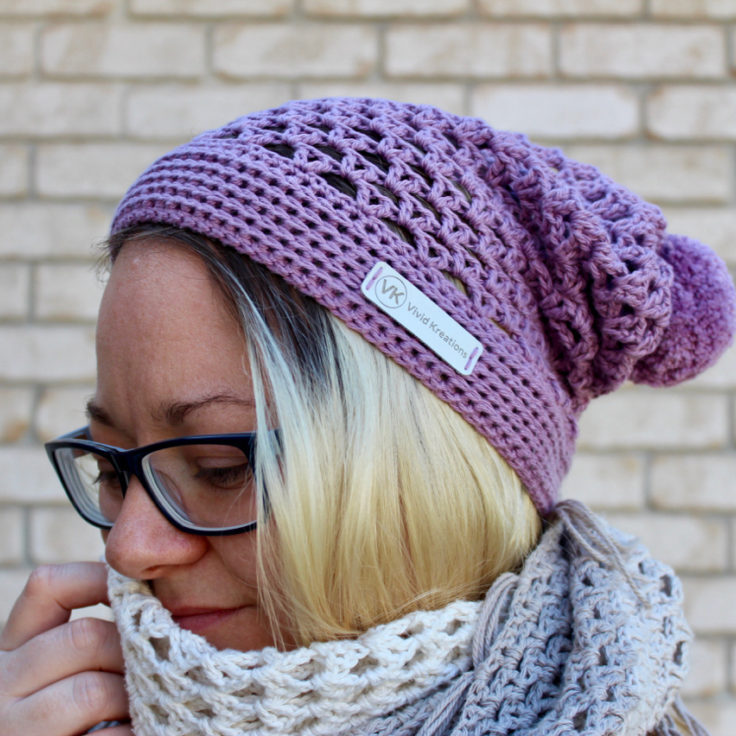 Almost a Granny Slouch Hat
A slouchy hat you can wear when it's just a bit on the cool side!
This hat is created in rounds from the bottom up allowing you to easily adjust for a perfect fit and your preferred amount of slouch.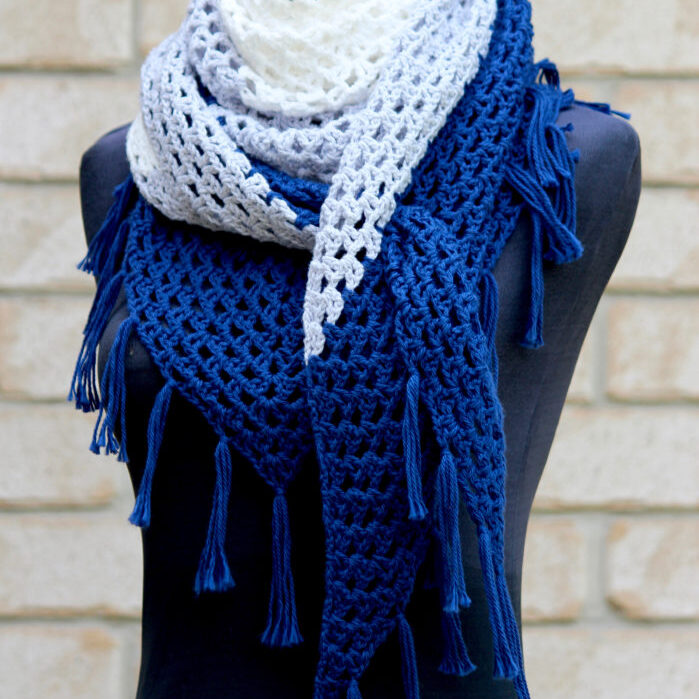 Almost a Granny Triangle Scarf
Like the granny stitch but not quite!
With its simple geometric shape and easy pattern repeat, this pattern is perfect for trying with different colours, yarns and hook sizes for different effects and there are 2 different edging options included.
Elegant, lacy and lightweight.
Made with a lovely lacy shell pattern (which is easy to do) and a more intricate lacy edging, this shawl, made in fingering weight yarn, would look beautiful in an array of colours and feels feminine and elegant.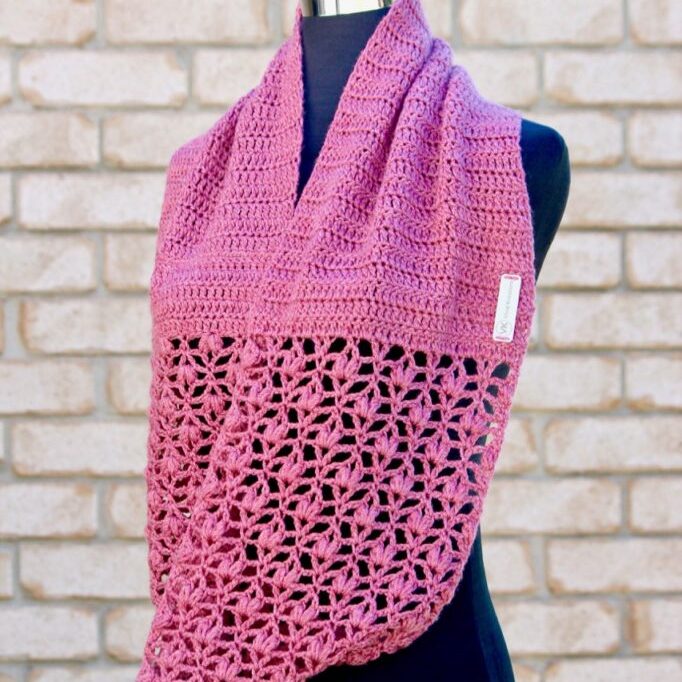 Path of Petals Set
Pretty & warm, this wonderful Infinity Scarf (above) will work for you all day long, inside and outside.
The lacy Buttoned Cowl is an elegant addition to any outfit which can be worn in a variety of ways.
The matching Ear Warmer will complete the look and keep you cosy.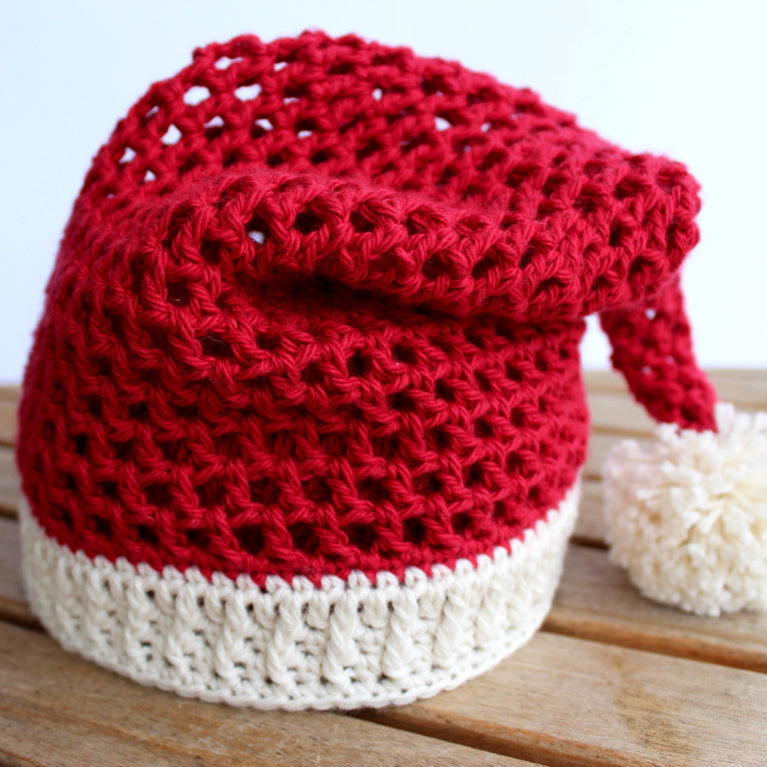 Slouchy Summer Santa Hat
The Santa Hat for Summer!
30% off all December!
Designed with a Summer Christmas in mind and available in 9 sizes from infant to large adult, this Santa hat for the whole family is both full of Christmas cheer and comfortable to wear whilst playing backyard cricket.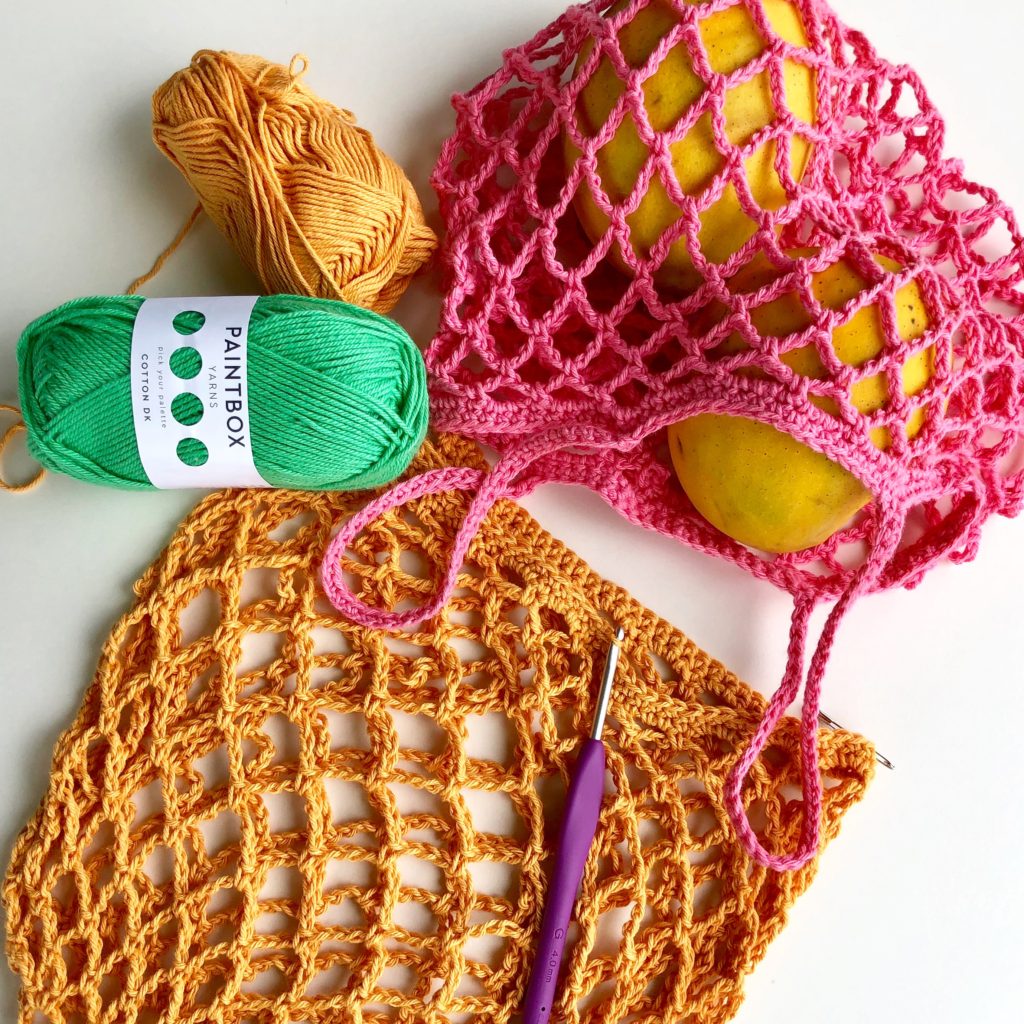 Tiny Star Produce Bag
Be a star and use these instead of single use plastic bags.
The perfect meditative, quick, satisfying, watching Netflix make that will continue to make you feel good every time you get them out and use them.
This bag may seem average in size but it has big potential!
Big enough to carry your groceries and folds up small enough to always have with you.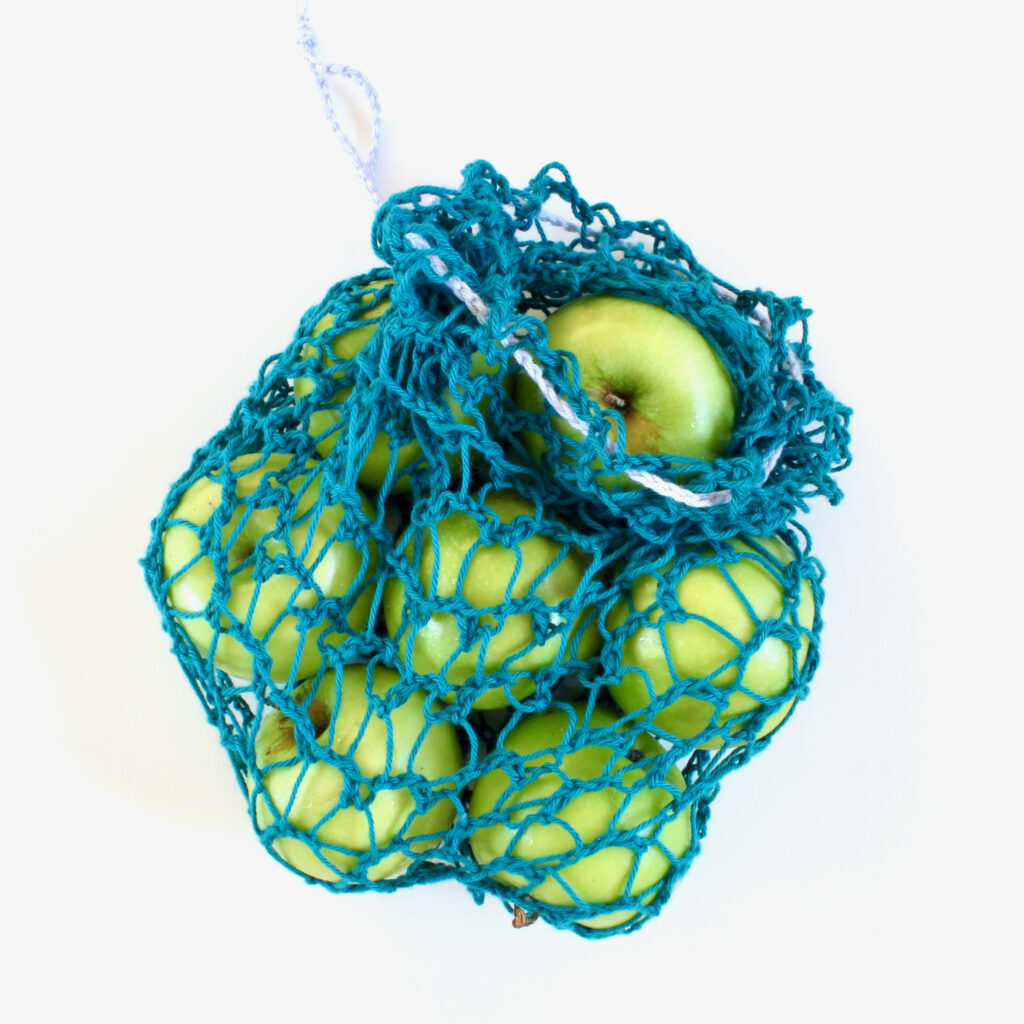 Lightweight Bag Set
Versatile set of truly lightweight crocheted bags with smaller holes perfect for grapes, snow peas or carrots.
Pattern includes 2 variations of the Market bag (Regular and Stretchy) in 3 different sizes with soft, squishy handles and 2 different truly lightweight produce bags.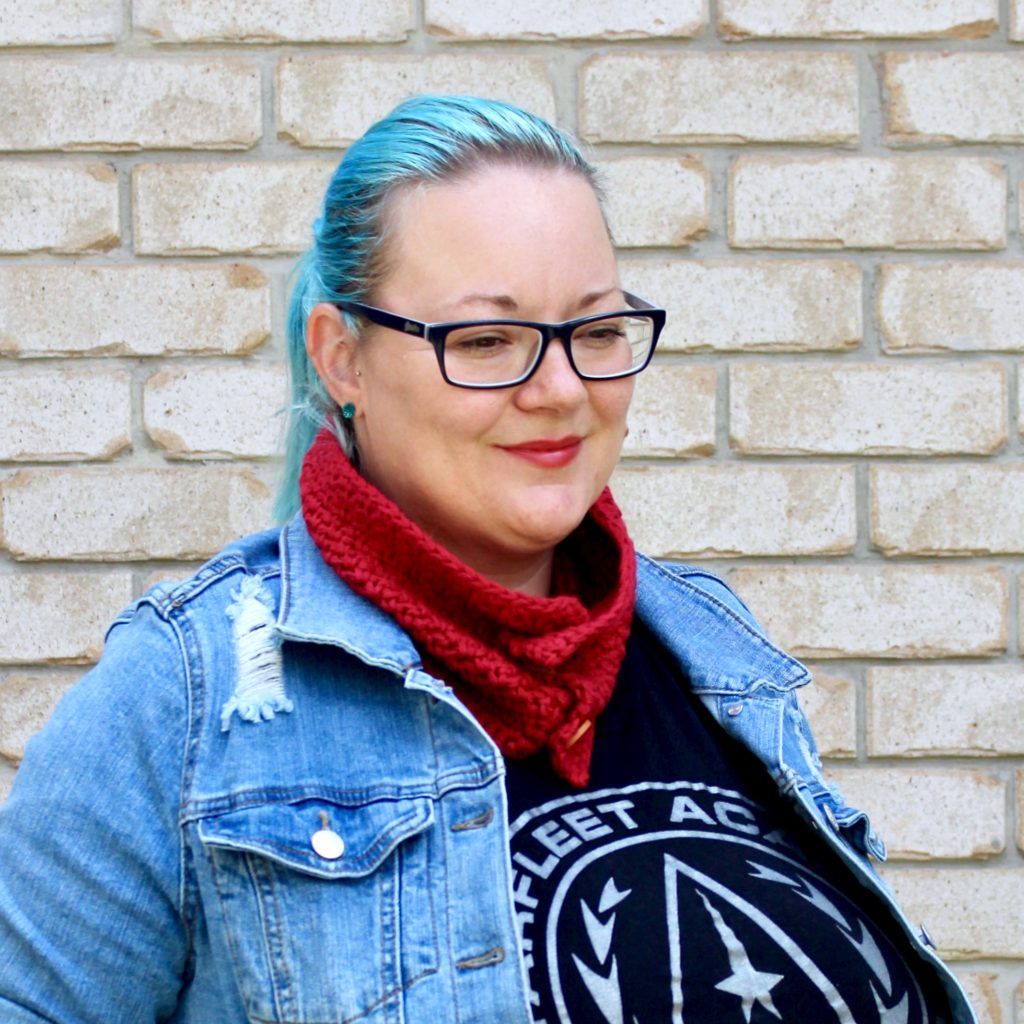 This simple elegant cowl is perfect for everyday wear.
Made with 2 strands of 8ply / DK weight yarn it can be made in almost any colour, fibre and brand yarn you desire (or have on hand!).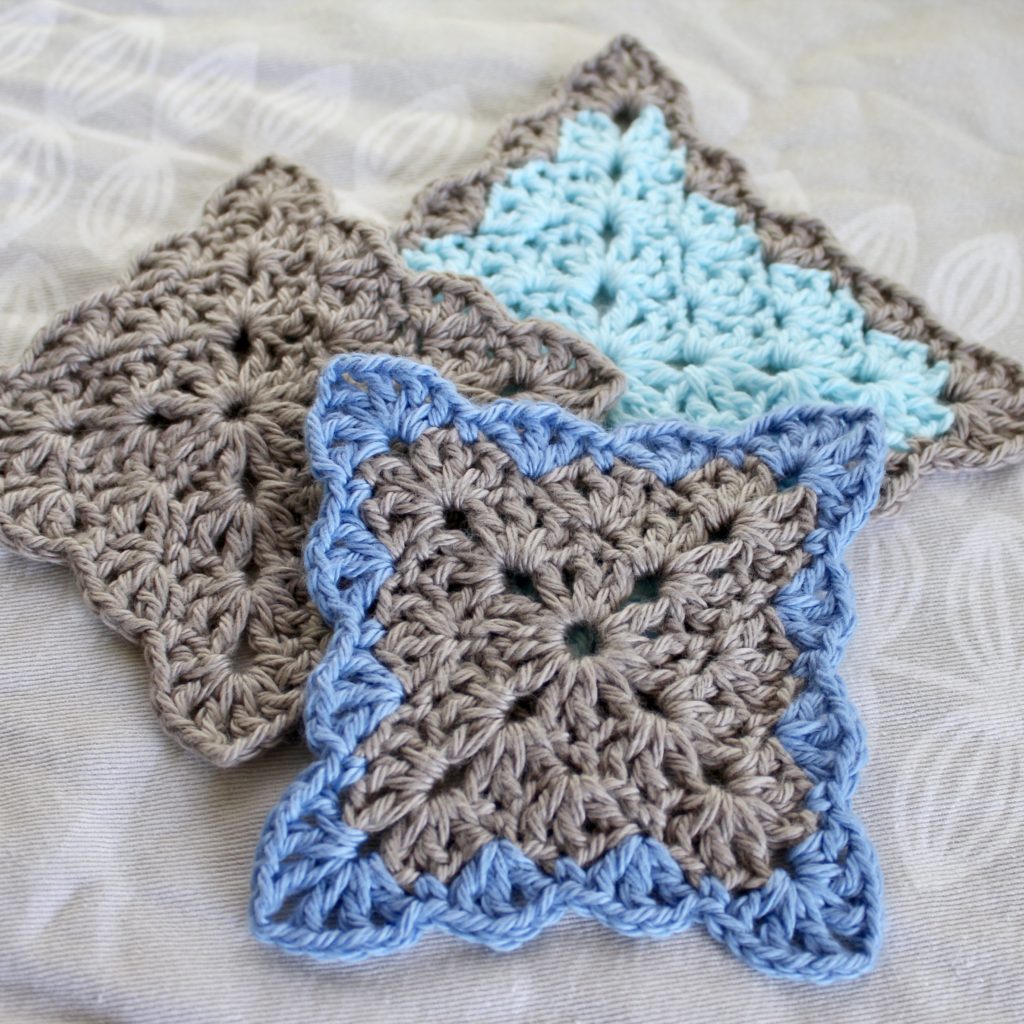 Lacy Shells Coaster
Add a touch of elegance to your table.
This lovely shell pattern creates a vintage feel without being too frilly - which I love.
The stitch is easy to do and has a simple 2 row repeat that creates the offset shells.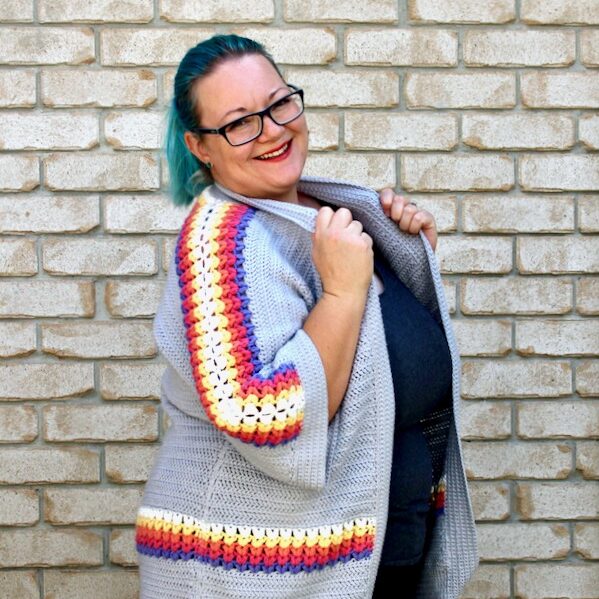 Sundae Cardigan
Cosy light cardigan with wide, short sleeves and an open front this is a perfect layering piece that won't hinder your ability to go about your day whilst still keeping you cosy.
Tiny single round Stars that are quick and easy to make.
A great appliqué which can be made smaller or larger by using different weight yarns.
Also includes a teeny tiny star!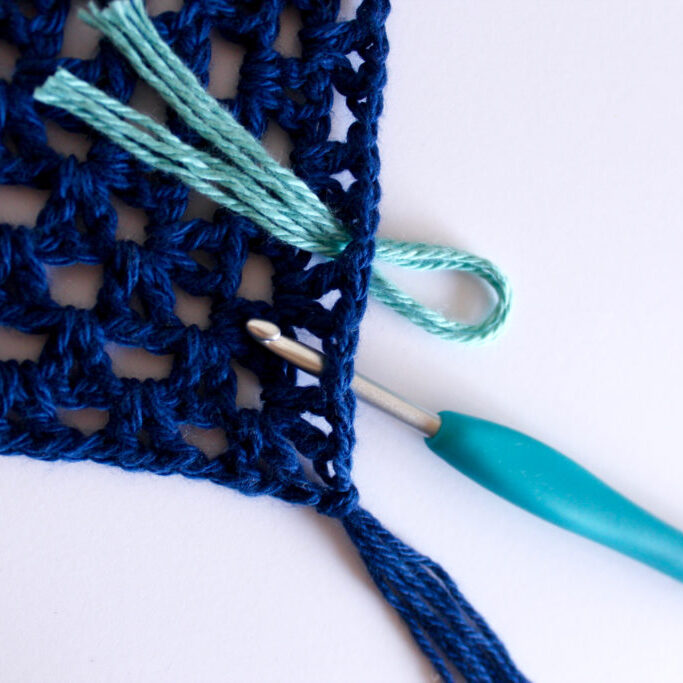 About VK patterns
As a secondary school English and language teacher I have extensive experience in writing learning resources that make information more easily accessible for all.
So all of my patterns include multiple tutorial photos and partial or full charts to assist with the pattern, and links to useful tutorials to help with special stitches or techniques.
They are all written in a clear, concise manner and formatted to be easy to read and follow without losing your place, with a landscape layout that looks fantastic on any device.
For those who like to print your patterns, I have you covered too, with text only printable options to minimise paper use and look after our environment.
All patterns are in English and use American crochet terms.
Being creative is an amazing feeling and it's something we can all share. I want you to feel proud of your accomplishments and I'm here to help you achieve that. If you need a hand or have any questions please feel free to contact me.
Etsy
Patterns available as an instant PDF download through Etsy.
Ravelry
Patterns available as an instant PDF download through Ravelry.
Love Crochet
Patterns available as an instant PDF download through Love Crochet.