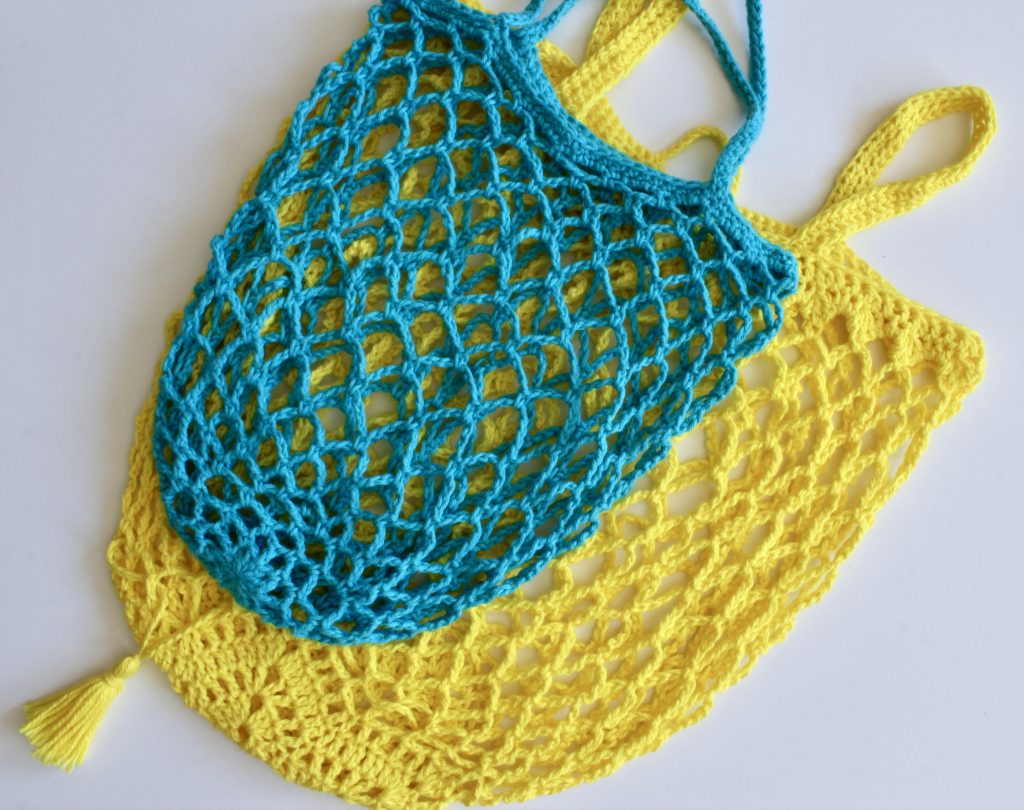 The Medium Star Market Bag is the bigger sibling of the Tiny Star Produce Bag.
It may seem average in size but it has big potential! 
I know what you're thinking – it's just a market bag! but I see it as much more than that.
This middle of the range sized bag is big enough and strong enough to carry those few things you just ducked into the supermarket to get on the way home.
And, you'll always have it with you because it is small enough to keep in your handbag, centre console of the car or
hanging off your backpack!
Oh and it's reusable, washable and all those other good crocheted market bag things.
How's that for potential?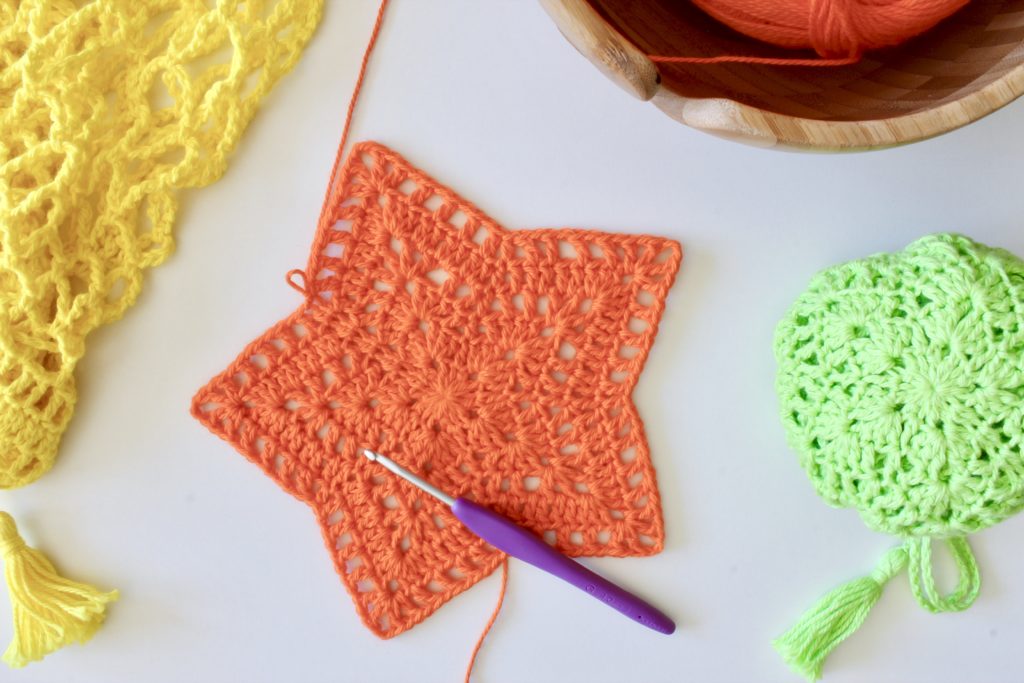 Since making my three super bright ones I have been using them any chance I get as they make me smile each and every time I do. Plus, I'm actually remembering to take them with me because they always catch my eye with their bright colours and cute little star pouches.
But then, I love bright colours. Maybe you don't, which is absolutely cool, and you're thinking this bag isn't for you? Well I can tell you this bag looks equally amazing in neutrals and dark colours. How do I know? Because my wonderful testers made this bag in a range of colours and they all look fabulous! Check out my Instagram to see for yourself.
You can make this bag using any DK / 8ply or light worsted yarn you want and you can probably even make this using your stash as it uses less than 200m (218 yards) of yarn. I used some of my favourite of Bendigo Woollen Mills 8ply Cotton, in the limited edition Cotton Crush colours Fruit Cup, Green Tea and Lemon Crush.
The finished size is 35 cm (~14 in) tall and 34 cm (~13 1/2 in) wide lying flat and unstretched but boy does this baby stretch! If you are looking for a smaller bag for produce or for a little human in your life then try the Tiny Star Produce Bag (links on Patterns page).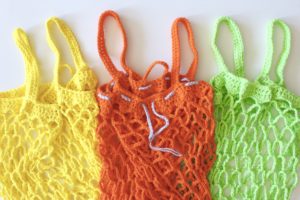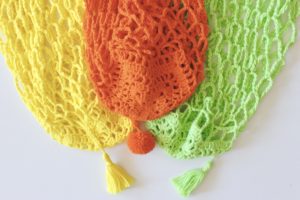 You can purchase the Medium Star Market Bag Crochet Pattern through Ravelry, Etsy (US terms), Etsy (UK terms) and coming soon Love Crochet.
And don't forget to tag me (@vividkreations on Instagram, @VK.VividKreations on Facebook) or make a project on Ravelry as I love to see all the variations other people make from my patterns.
Also, if you are having any trouble with the start and finish of the handles in Round 24, I have made a little video to help you out.