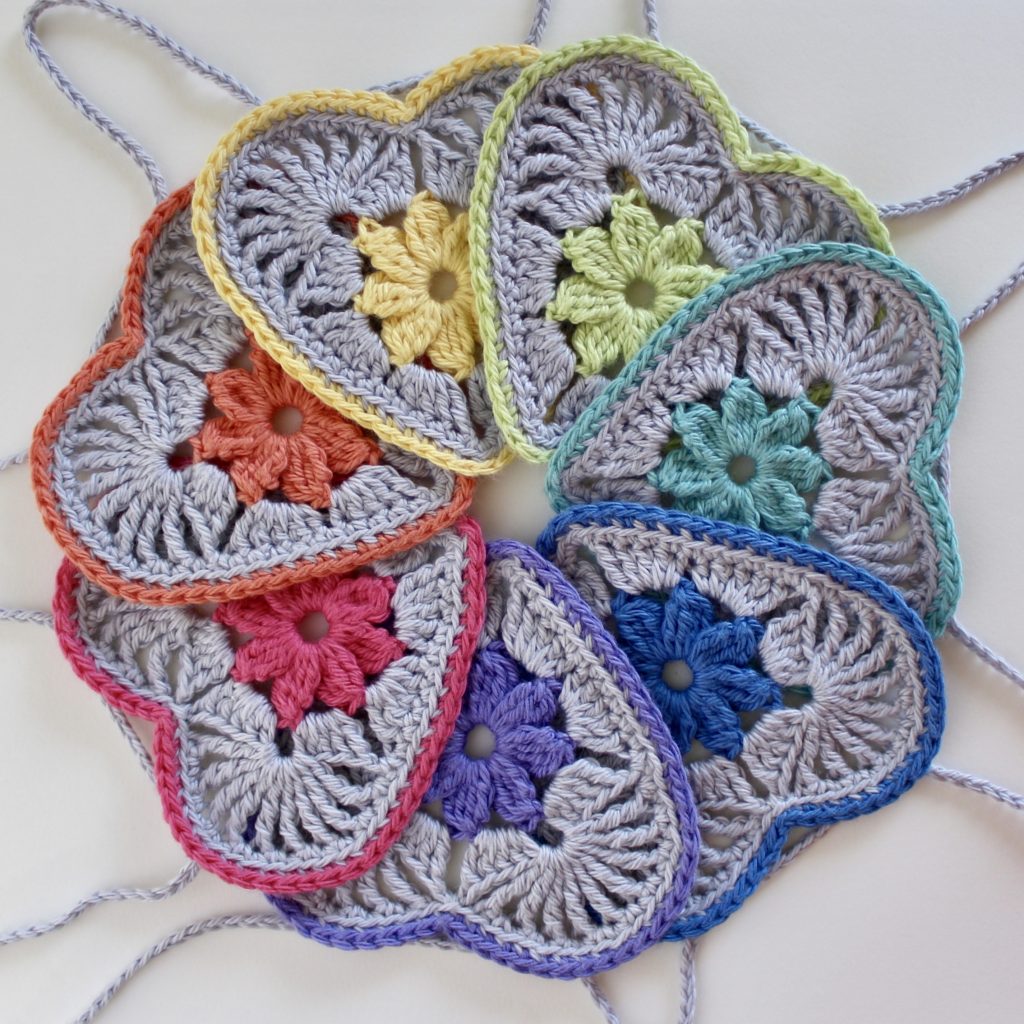 Heart in Bloom motif
Flowers and Hearts - a perfect match!
This is a lovely motif for use as bunting like I've done, as a large appliqué for a bag, blanket or jumper or other decoration. It looks great in 2 contrasting colours as it really makes the flower pop, though it would look equally lovely all in one colour.
Tiny Star Square
Tiny Star popping in the centre,
star stitch on the edge, and addictive texture all over.
This square is super fun to make and would make an awesome unisex baby blanket or fun throw in a single shade or a whole constellation of colours.
Almost a Granny Triangle Scarf
Path of Petals Set
Slouchy Summer Santa Hat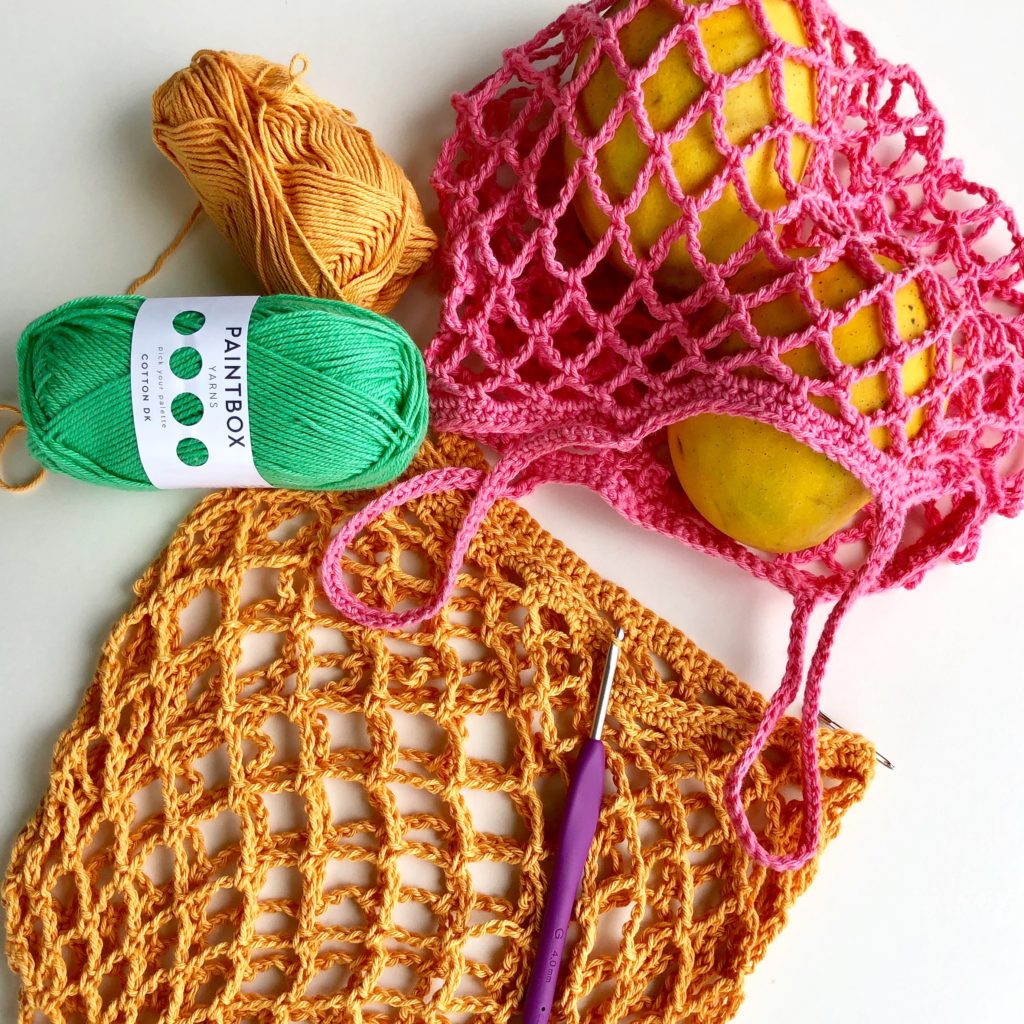 Tiny Star Produce Bag
Be a star and use these instead of single use plastic bags.
The perfect meditative, quick, satisfying, watching Netflix make that will continue to make you feel good every time you get them out and use them.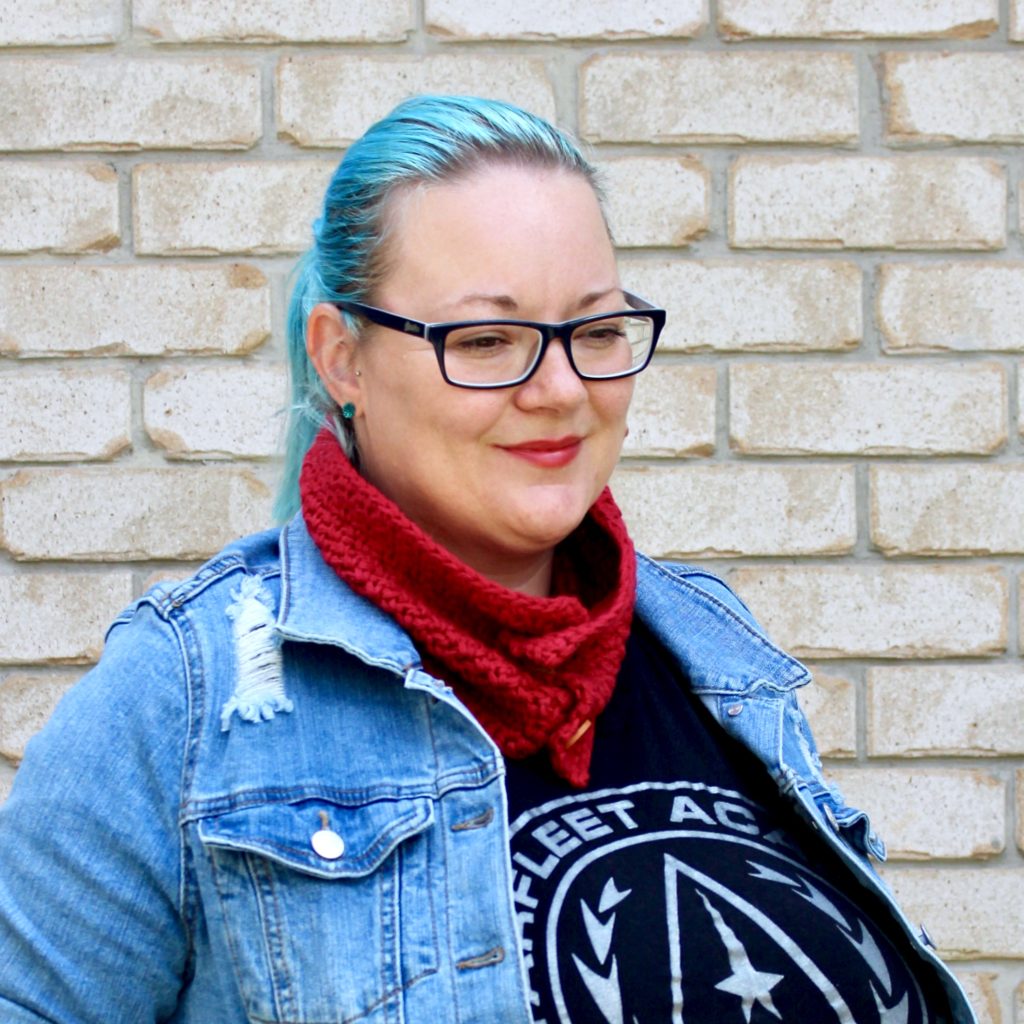 Colourful easter eggs ready to find.
Relive the joy of the easter egg hunt with a colourful blanket that looks like cheerful rows of eggs hidden on the grass ready to find and gobble up.
Make a Cupcake! Save the World!
Soft cleansing frosting, scrubby cupcake casing and it's reusable and good for the planet? Yes please!
Free Pattern and Blog Post on
The Hook Nook!
Tiny single round Stars that are quick and easy to make.
A great appliqué which can be made smaller or larger by using different weight yarns.
Also includes a teeny tiny star!
Make washing your face fun with these super cute donut face scrubbies and washcloths.
Using 2 strands of soft cotton DK these are quick and fun to make for yourself or as a gift for a loved one young or old.
About VK patterns
As a secondary school English and language teacher I have extensive experience in writing learning resources that make information more easily accessible for all.
So all of my patterns include multiple tutorial photos and partial or full charts to assist with the pattern, and links to useful tutorials to help with special stitches or techniques.
They are all written in a clear, concise manner and formatted to be easy to read and follow without losing your place, with a landscape layout that looks fantastic on any device.
For those who like to print your patterns, I have you covered too, with text only printable options to minimise paper use and look after our environment.
All patterns are in English and use American crochet terms.
Being creative is an amazing feeling and it's something we can all share. I want you to feel proud of your accomplishments and I'm here to help you achieve that. If you need a hand or have any questions please feel free to contact me.
Vivid Kreations - Etsy
Patterns available as an instant PDF download through Etsy.
Mikaela Bates - Ravelry
Patterns available as an instant PDF download through Ravelry.