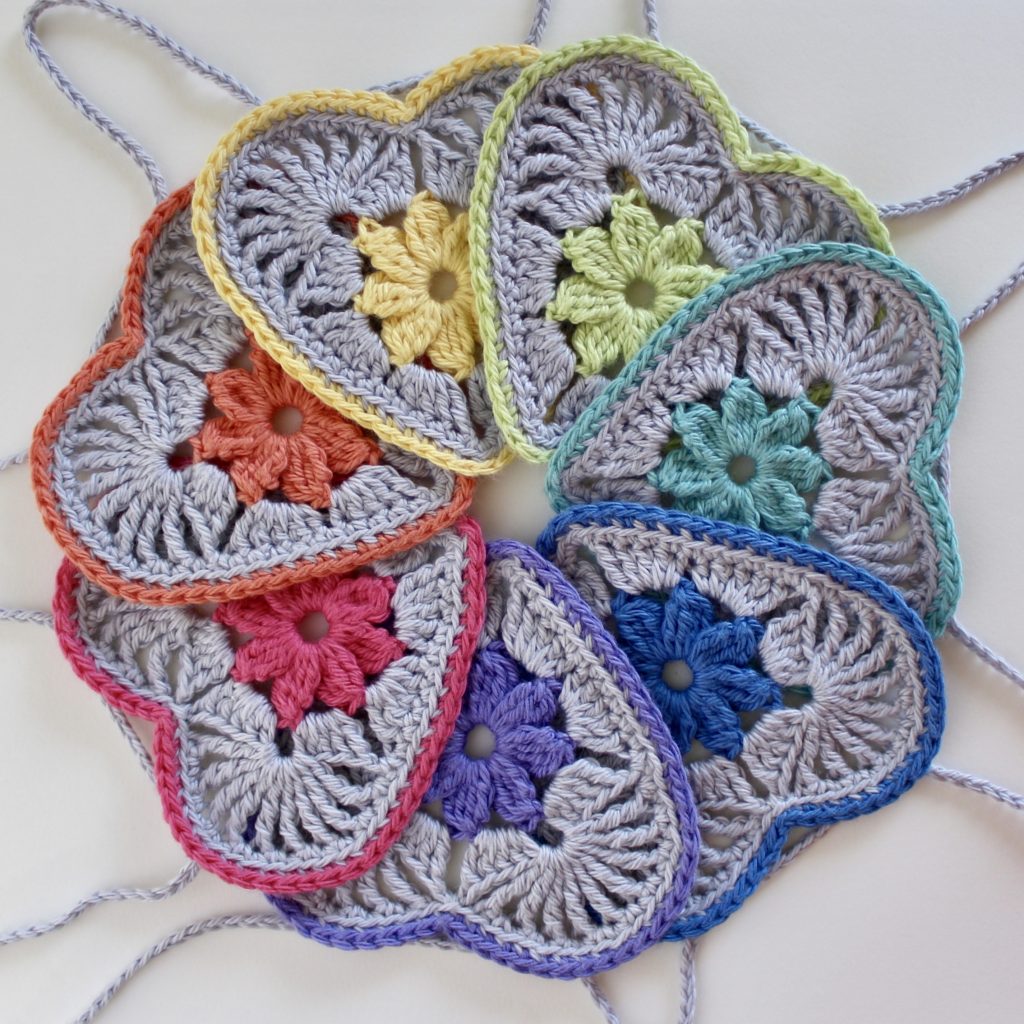 Heart in Bloom motif
Flowers and Hearts - a perfect match!
This is a lovely motif for use as bunting like I've done, as a large appliqué for a bag, blanket or jumper or other decoration. It looks great in 2 contrasting colours as it really makes the flower pop, though it would look equally lovely all in one colour.
Almost a Granny Triangle Scarf
Like the granny stitch but not quite!
With its simple geometric shape and easy pattern repeat, this pattern is perfect for trying with different colours, yarns and hook sizes for different effects and there are 2 different edging options included.
Almost a Granny Slouch Hat
A slouchy hat you can wear when it's just a bit on the cool side!
This hat is created in rounds from the bottom up allowing you to easily adjust for a perfect fit and your preferred amount of slouch.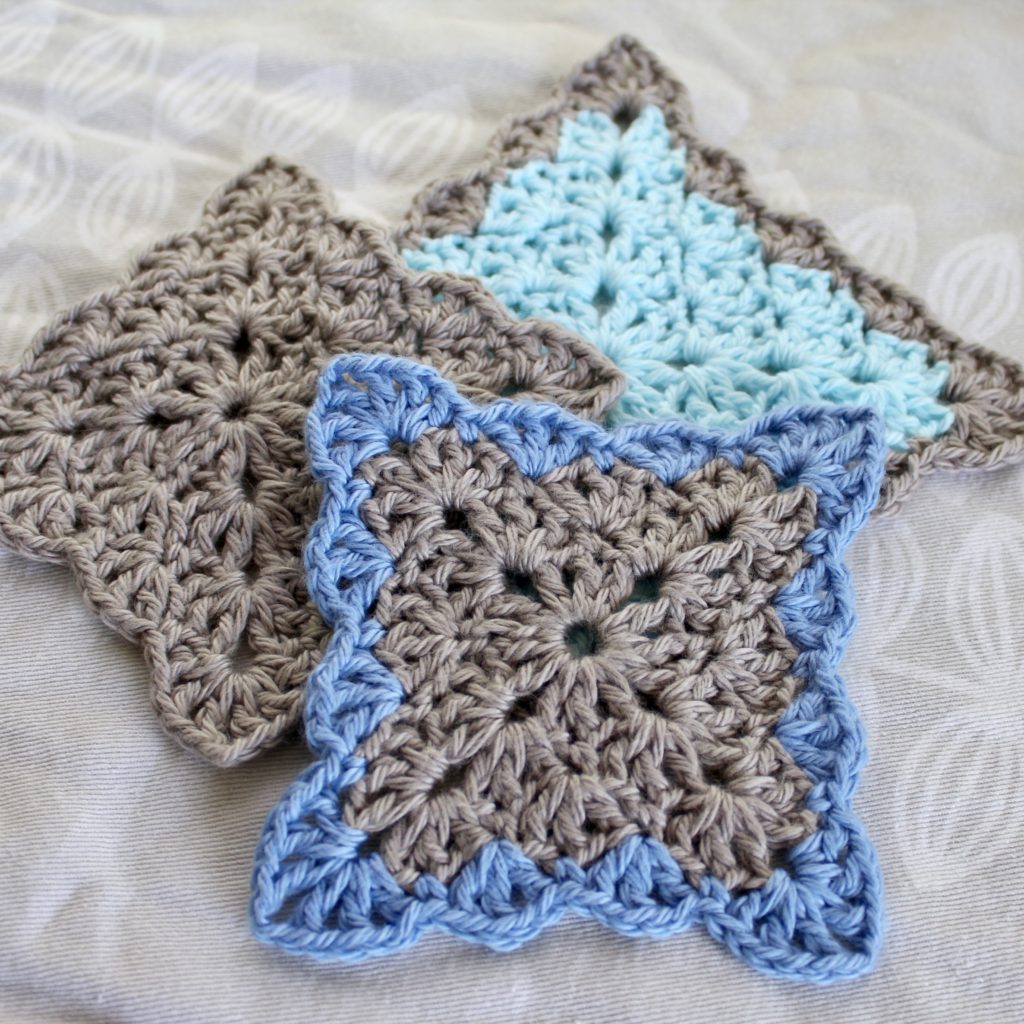 Lacy Shells Coaster
Add a touch of elegance to your table.
This lovely shell pattern creates a vintage feel without being too frilly - which I love.
The stitch is easy to do and has a simple 2 row repeat that creates the offset shells.
Slouchy Summer Santa Hat
The Santa Hat for Summer!
Designed with a Summer Christmas in mind and available in 9 sizes from infant to large adult, this Santa hat for the whole family is both full of Christmas cheer and comfortable to wear whilst playing backyard cricket.
Elegant, lacy and lightweight.
Made with a lovely lacy shell pattern (which is easy to do) and a more intricate lacy edging, this shawl, made in fingering weight yarn, would look beautiful in an array of colours and feels feminine and elegant.
Path of Petals Set
Pretty & warm, this is a wonderful Infinity Scarf (above) will work for you all day long, inside and outside.
The lacy Buttoned Cowl is an elegant addition to any outfit which can be worn in a variety of ways.
The matching Ear Warmer will complete the look and keep you cosy.
Colourful easter eggs ready to find.
Relive the joy of the easter egg hunt with a colourful blanket that looks like cheerful rows of eggs hidden on the grass ready to find and gobble up.
Tiny single round Stars that are quick and easy to make.
A great appliqué which can be made smaller or larger by using different weight yarns.
Also includes a teeny tiny star!
About VK patterns
As a secondary school English and language teacher I have extensive experience in writing learning resources that make information more easily accessible for all.
So all of my patterns include multiple tutorial photos and partial or full charts to assist with the pattern, and links to useful tutorials to help with special stitches or techniques.
They are all written in a clear, concise manner and formatted to be easy to read and follow without losing your place, with a landscape layout that looks fantastic on any device.
For those who like to print your patterns, I have you covered too, with text only printable options to minimise paper use and look after our environment.
All patterns are in English and use American crochet terms.
Being creative is an amazing feeling and it's something we can all share. I want you to feel proud of your accomplishments and I'm here to help you achieve that. If you need a hand or have any questions please feel free to contact me.
Vivid Kreations - Etsy
Patterns available as an instant PDF download through Etsy.
Mikaela Bates - Ravelry
Patterns available as an instant PDF download through Ravelry.