This tutorial is all about how to make the Puff Stitches and Puff Stitch Hearts.
Puff stitches are lovely puffy stitches with great texture. When you work two of them into the same stitch with a ch between them you get a puff stitch heart.
I used these hearts for the feature rows of my Sundae Cardigan because they are fun but not too fussy. If you'd like to make the Sundae Cardigan you will be able to buy the pattern through Etsy, Ravelry, Love Crafts or the VK Store from 5th of July 2020.
Right, so on to how to make a puff st and then a puff st heart.
Here are the written instructions with a photo tutorial. Scroll down to watch the video tutorial.
Written Instructions
These instructions are for making a puff stitch made up of 3 half double crochets together in the same stitch. Some puff sts are made with a different number of hdcs, so always check the pattern you are following, but the same process applies for all of them.
Yo, insert hook in indicated stitch, yo, pull up loop to the height of the dc (3 loops on hook), *see photo 1
yo, insert hook into same st, yo and pull up loop to the height of the dc (5 loops on hook),
yo, insert hook into same st, yo and pull up loop to the height of the dc (7 loops on hook), *see photo 2
yo, pull yarn through all 7 loops on hook. *see photo 3
To create a puff st heart you do a puff st + ch 1 + puff st in the same stitch or space. *see photo 4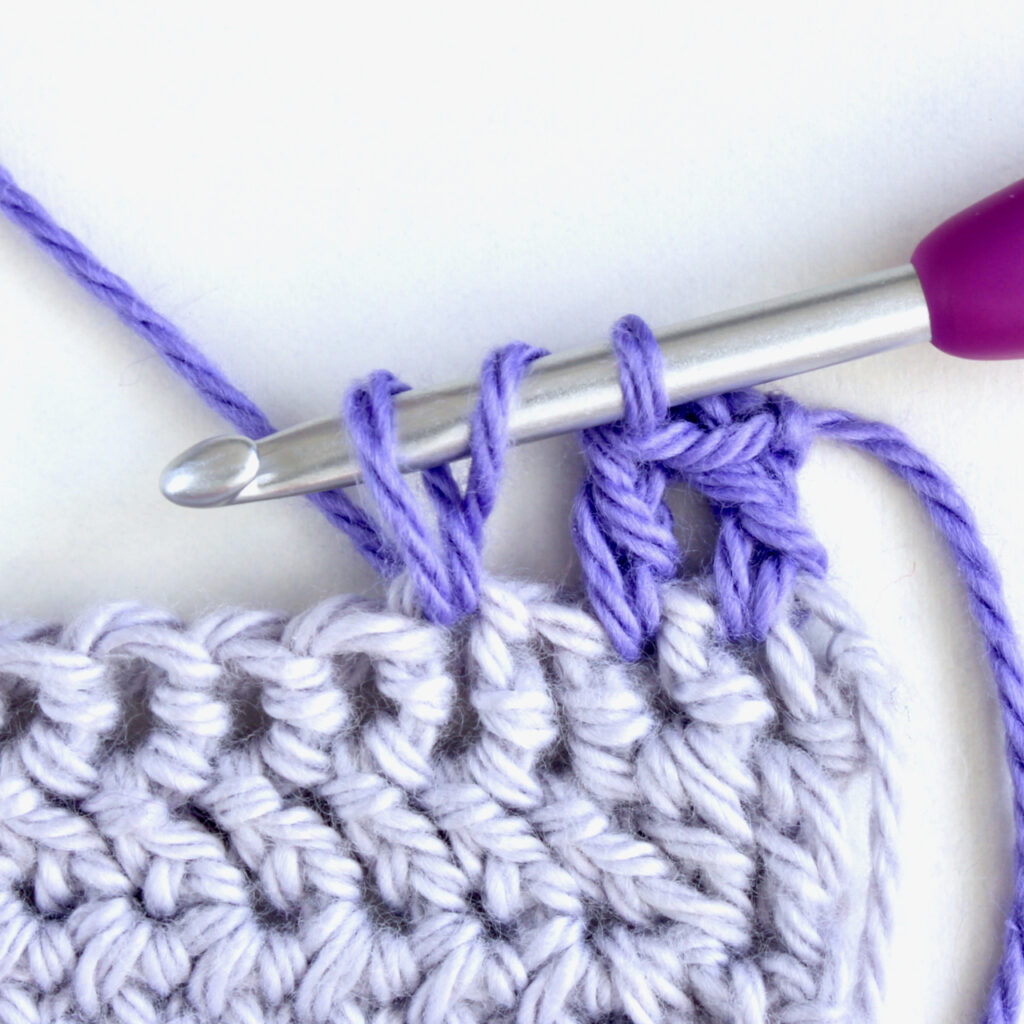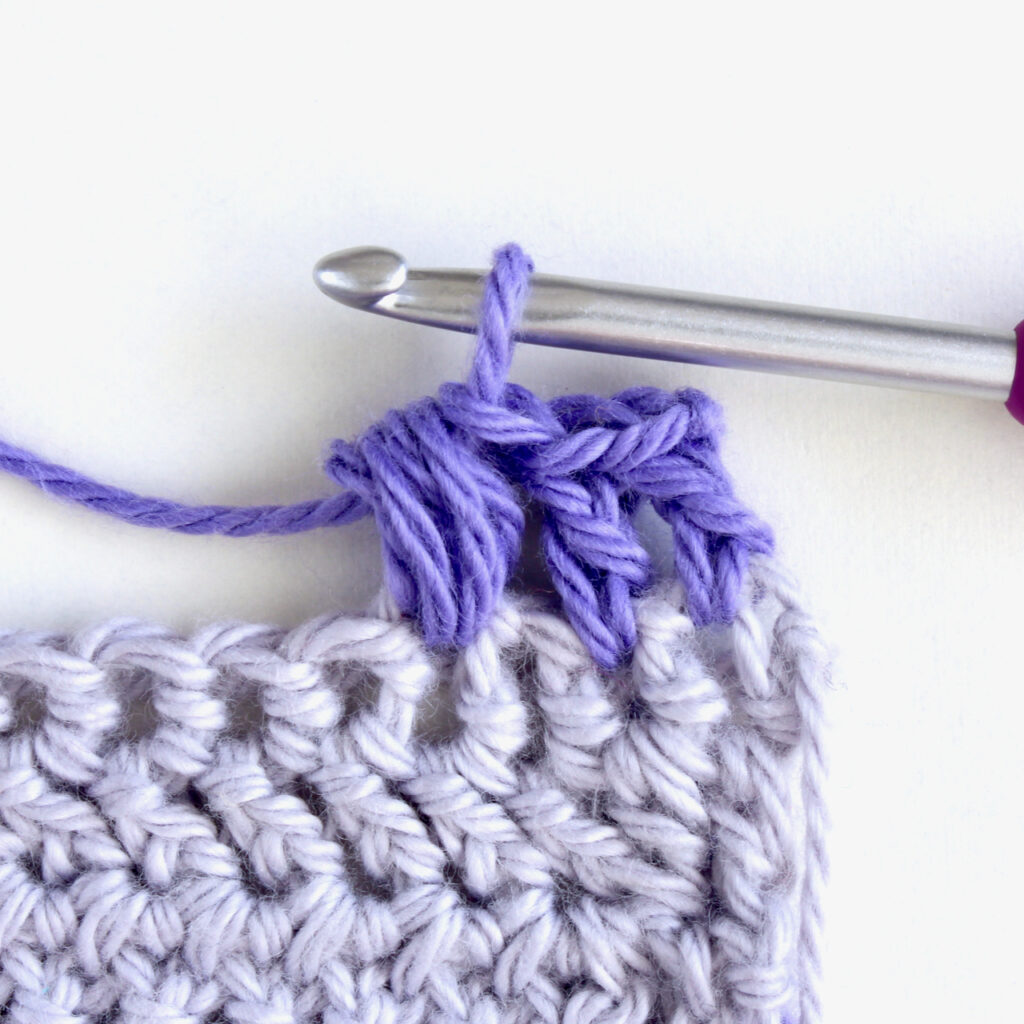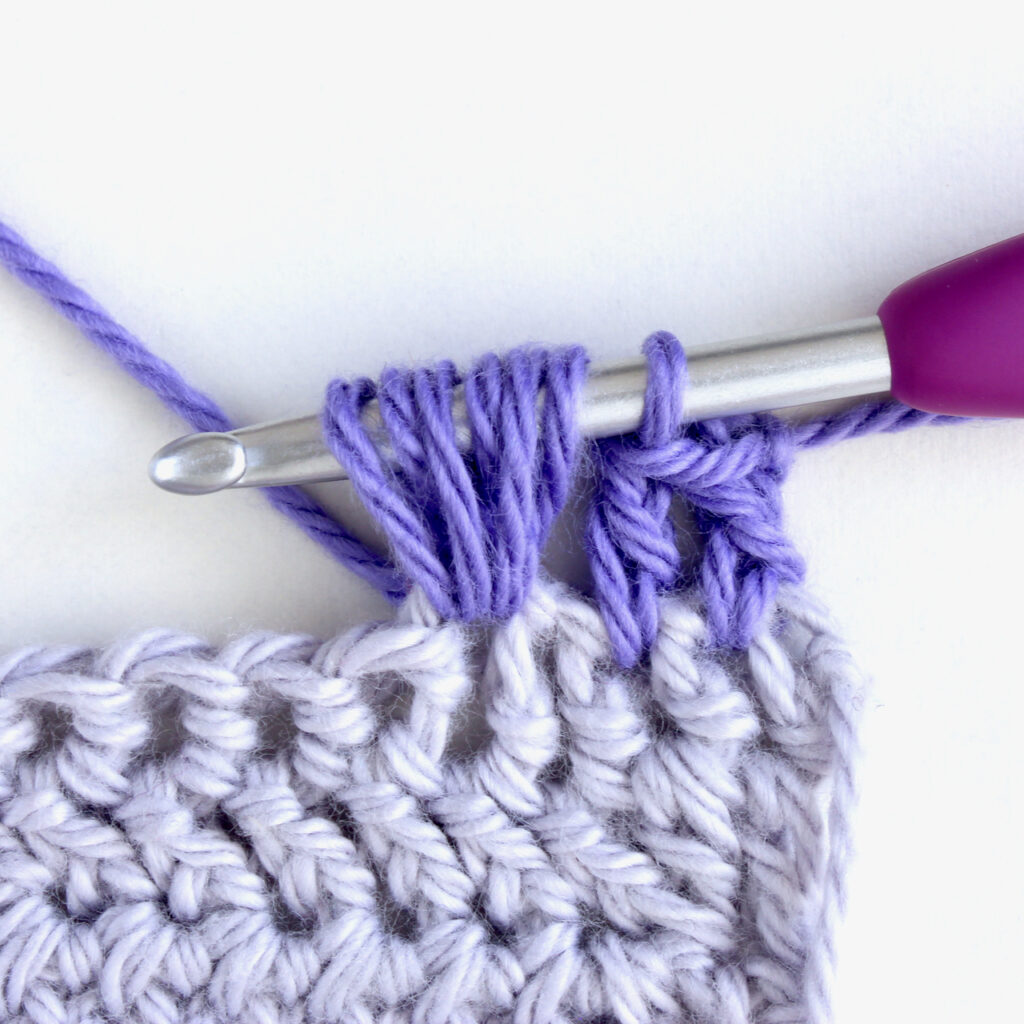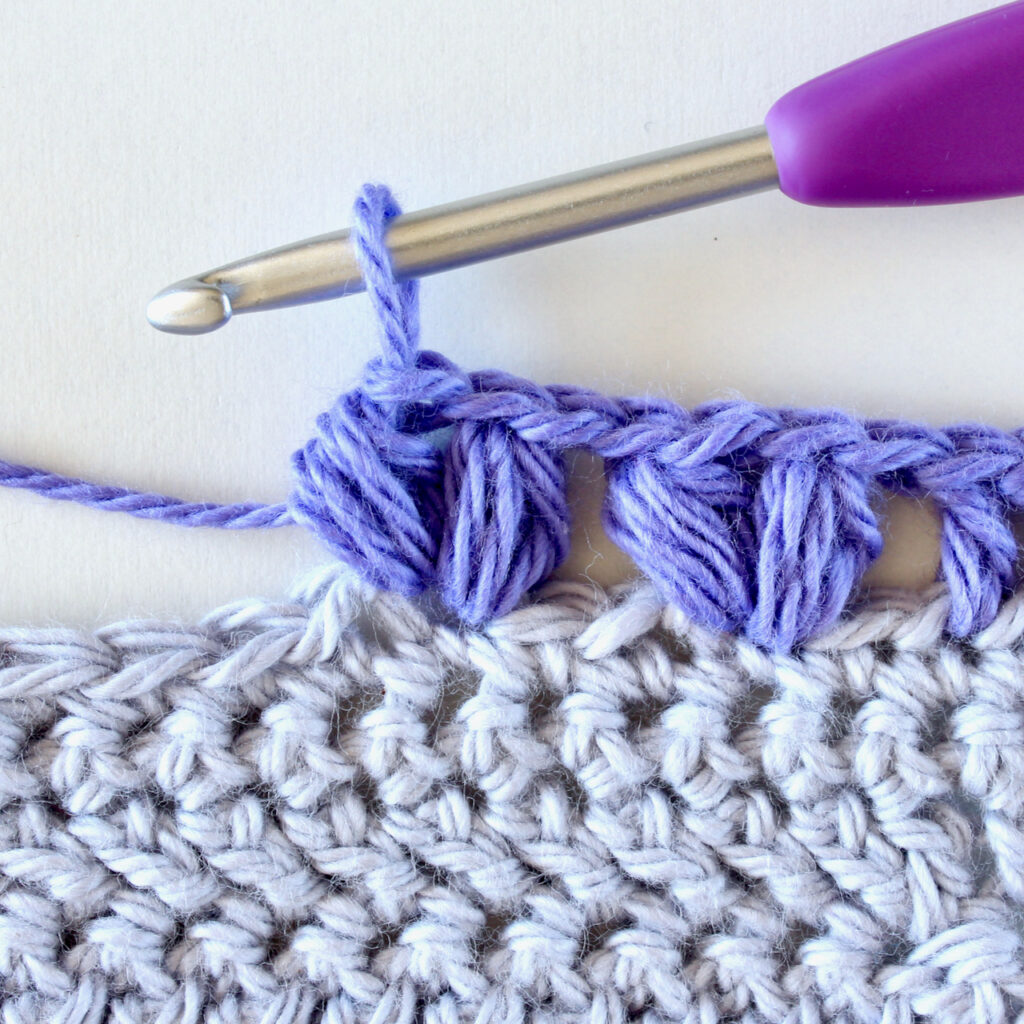 Video Tutorial