This tutorial shows how to join a round with a stitch.
For this example I am joining a round of a classic granny square but this technique can be used to join anything made in the round. For example I use this technique in my new Lightweight Bag Set (shown in video below) and other bag patterns.
You can also use a variety of stitches to join the round – you just pick the one that's the size you want. In the example below I want to replace a ch 2 + sl st so I'm using a hdc for the join.
Why would you want to do this? Mostly because it will leave your hook to the right of the join rather than the left of the join, and this often puts you in a better position for starting the next round. Check out the photos of the next round of the granny square below to see what I mean.
On the left is the traditional ch 2 + sl st. Before beginning the round you have to sl st across to the next chain space.
On the right I have joined with a hdc, leaving my hook to the right of the corner so I can work my first stitches straight into the same corner.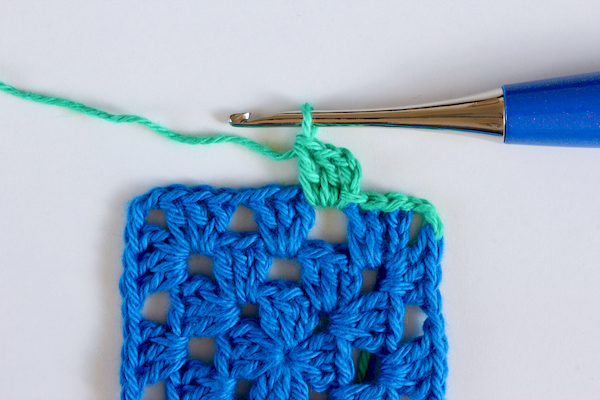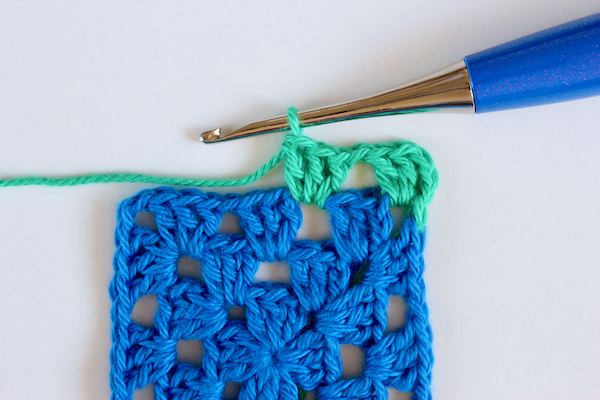 Ok then, let's learn how to join a round with a hdc.
Here are the written instructions with a photo tutorial. Scroll down to watch the video tutorial which shows joining with a hdc using the Lightweight Bag Set pattern.
Written Instructions
Yarn over and insert hook into the place where you want to join the round.
Pull up a loop. *As you can see it's the same as making a hdc except you are making it sideways!
Yarn over and pull through all 3 loops on your hook to finish the hdc join.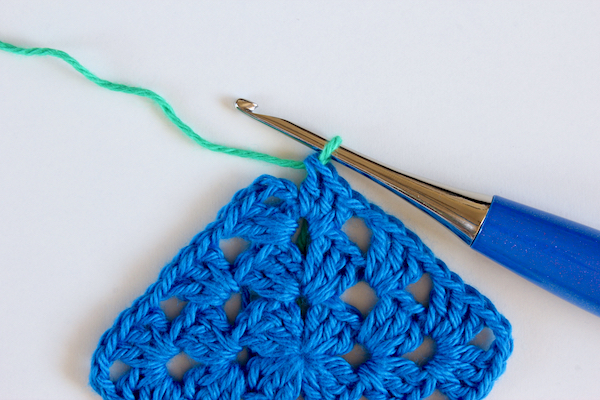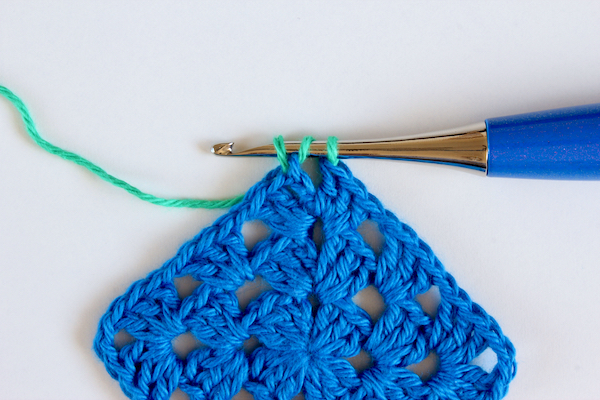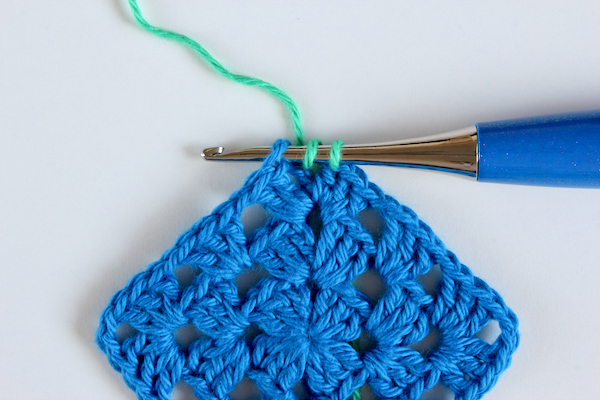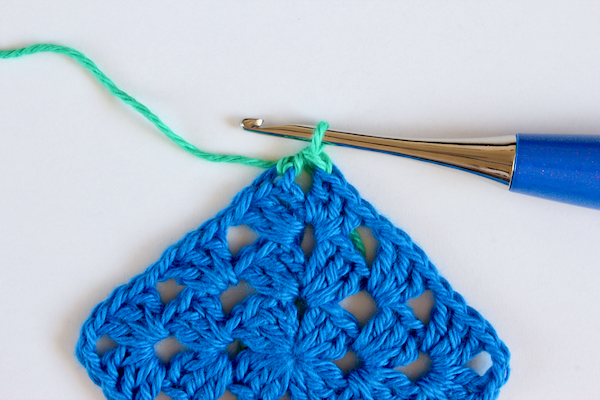 Video Tutorial