I love my Tiny Star Produce bags but they don't work so well for things like grapes, snow peas or even carrots. So, I needed something with smaller holes but still lightweight (who wants to pay more than they have to just because they're going plastic free!) and I still wanted to crochet it (because I love crochet of course).
Enter the Lightweight Produce Bag.
Crocheted? Check
Small holes? Check
Light weight? Definitely check
This little beauty weighs only 20g with the closing string and bead and the larger size (with bigger holes) weighs even less at only 12g!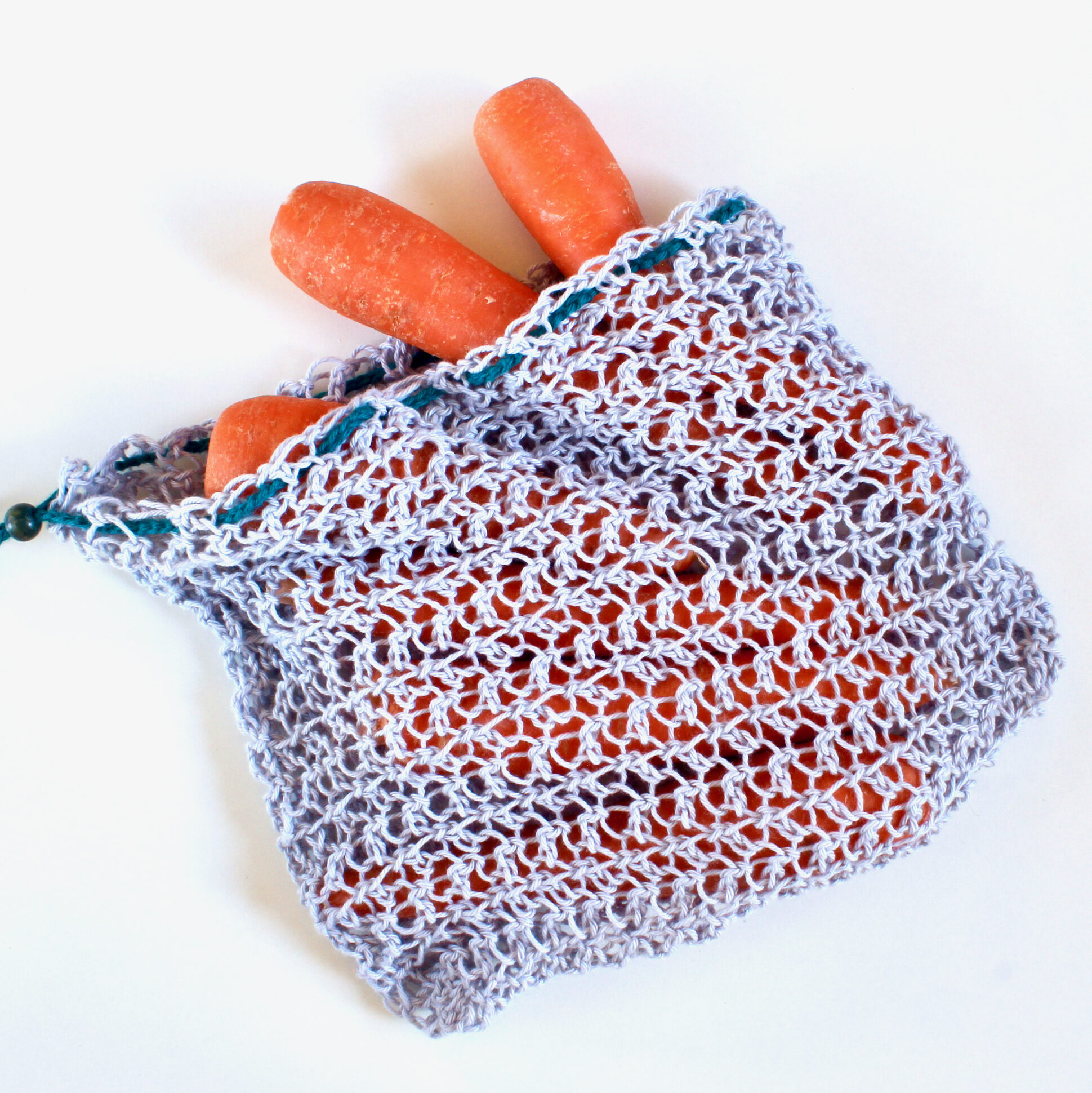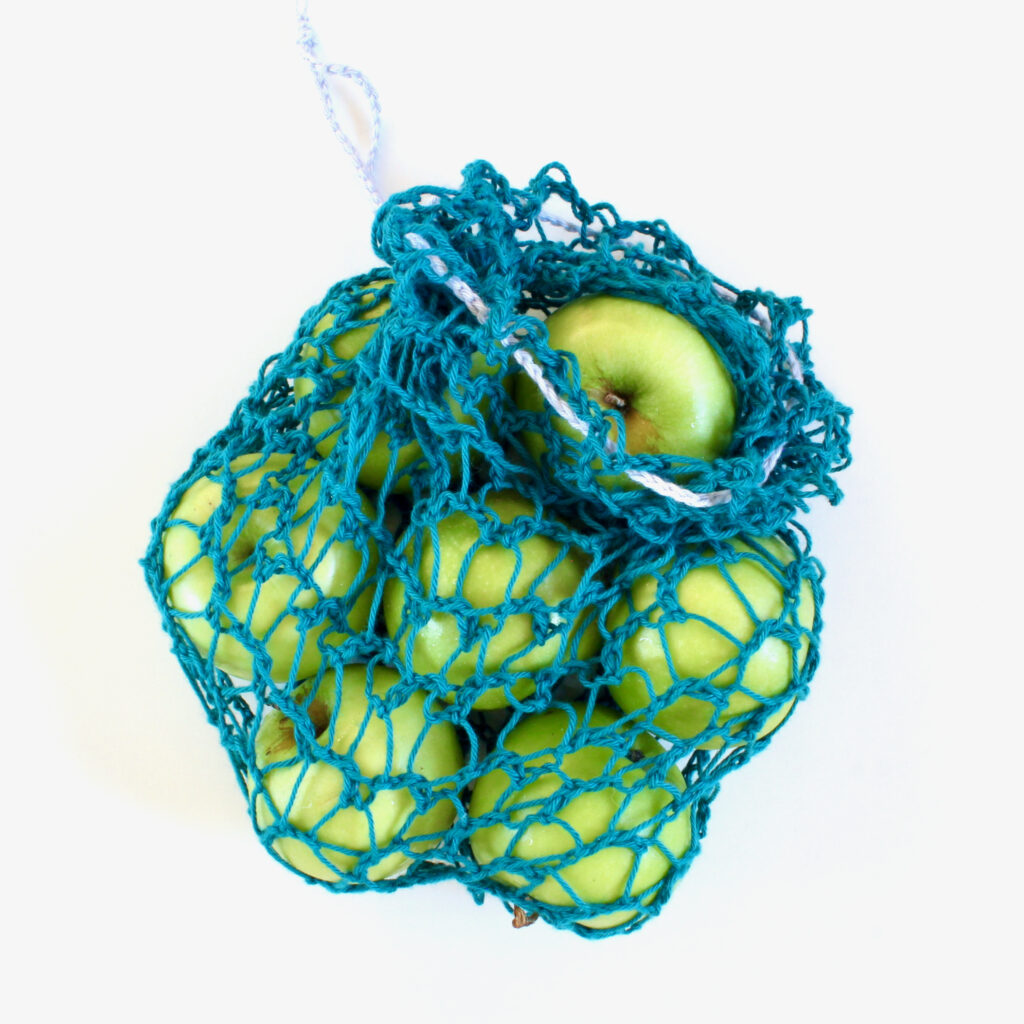 And… because I loved the stitch pattern so much I kept playing with it and I created the Lightweight Market Bag. Not just one market bag but a market bag in 2 styles (Regular and Stretchy) and 3 sizes, so everyone can match whilst shopping – including Mr Teddy Bear!
And another and… to make these bags even better they have soft squishy handles that don't hurt your hands and use less than 50g of yarn.
Winner!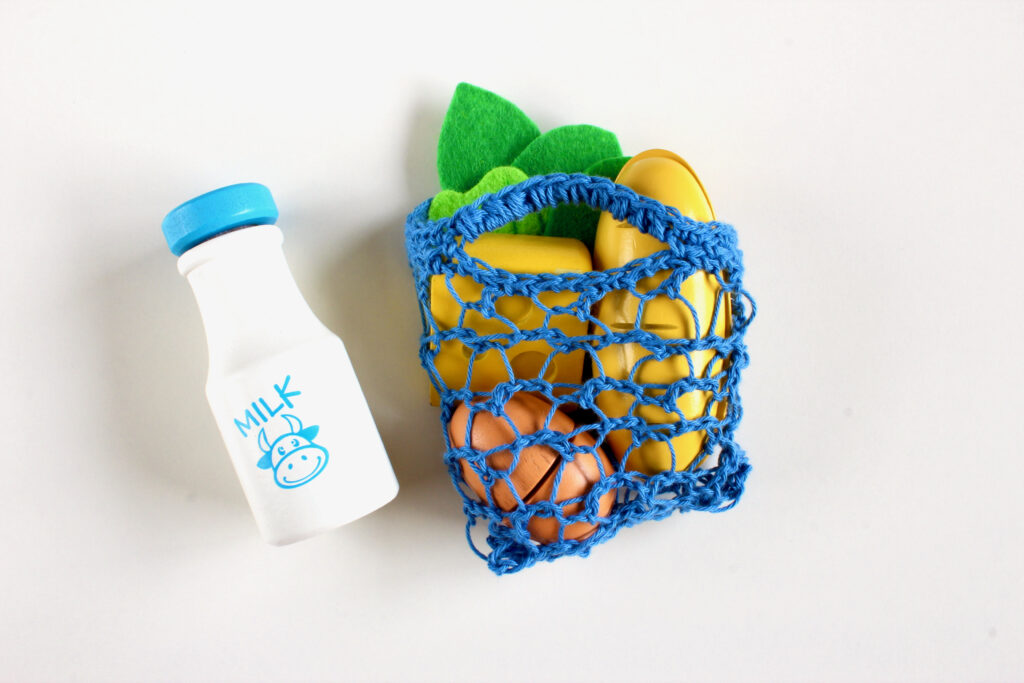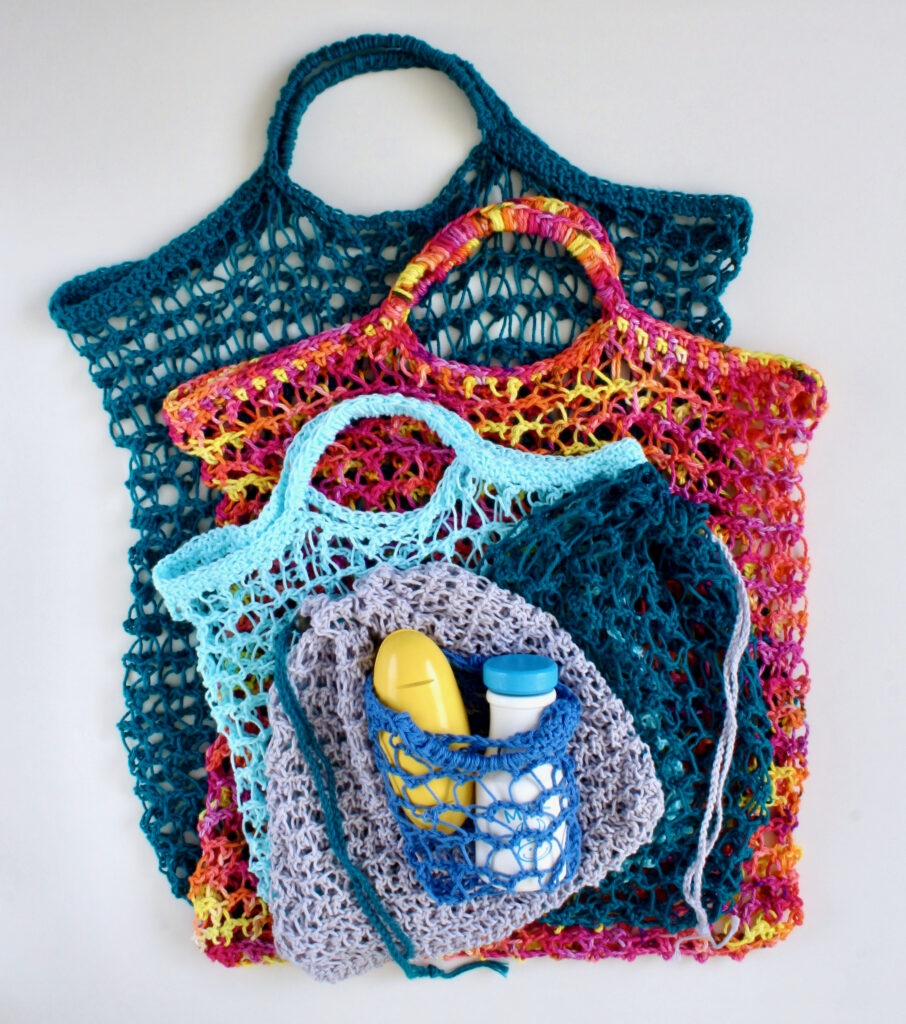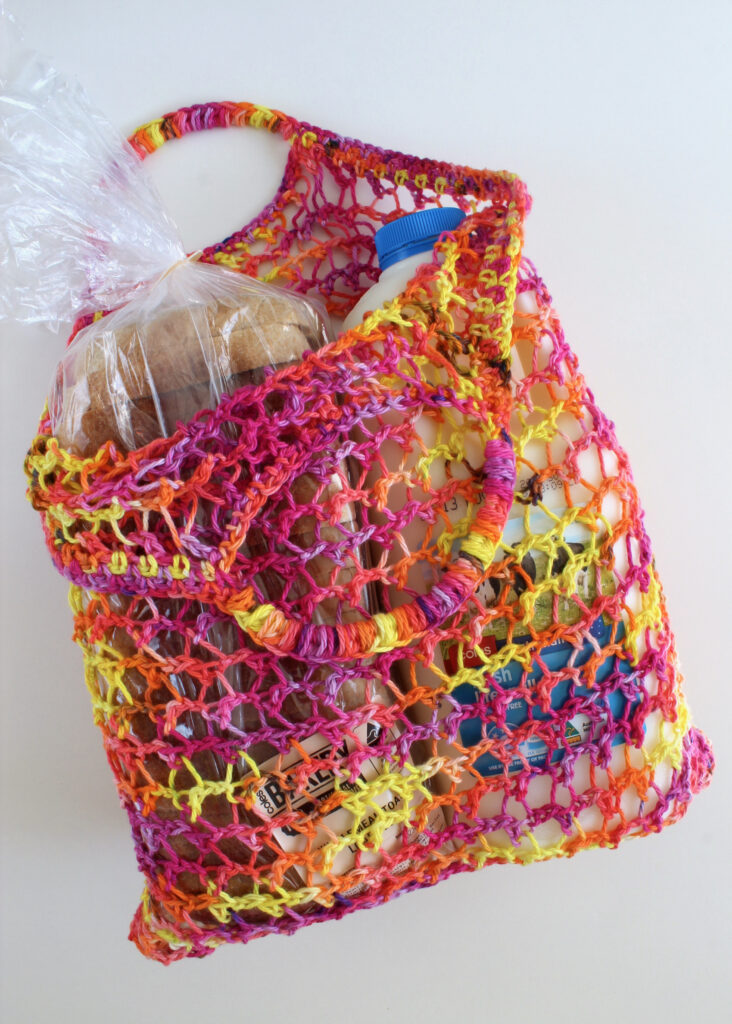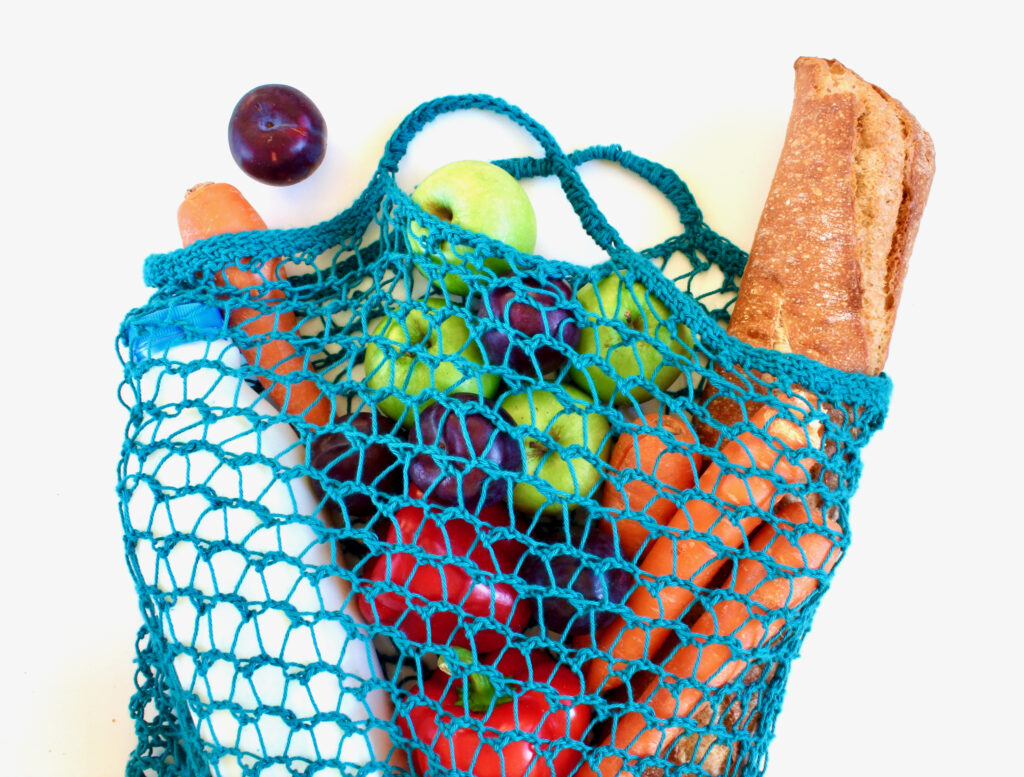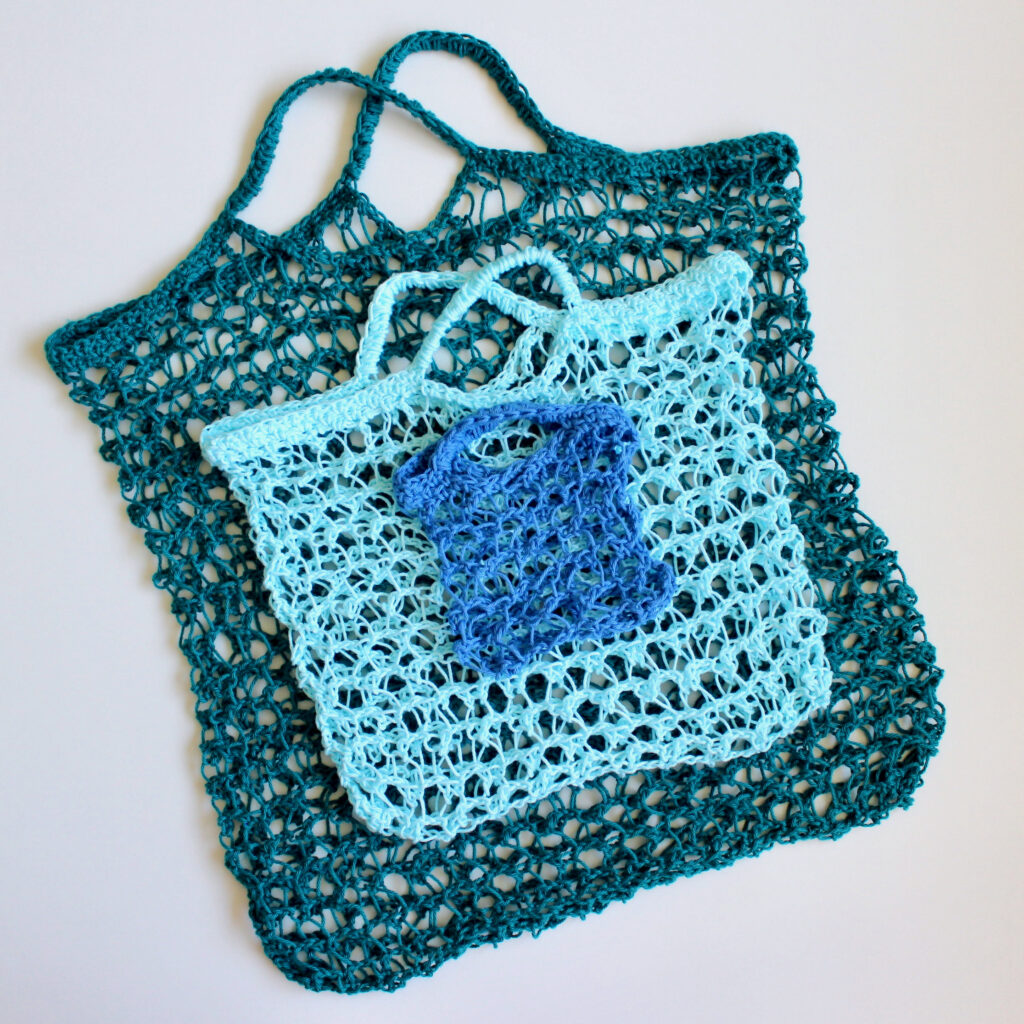 You can purchase the pattern for the Lightweight Bag Set through Etsy and Ravelry.
Video Tutorial
If you're having a little trouble with identifying the 'big loops' and stitch placement for this pattern, don't stress! I've made a short video of Round 2 to help you out and I'm happy for you to email me if you need any more help.