With Valentine's Day just around the corner many of us are probably thinking about how we can express our feelings to our loved one/s. If you're anything like me then that means making something unique to celebrate the beautiful things in our lives, including our awesome skills with a crochet hook!!!
But life is busy and we've just gotten over the Christmas making frenzy so you might not be into the idea of a big project to express your love but you still want to make something special. Enter today's project.
My Heart Blooms… Valentine's Day Card.
This project works up quickly.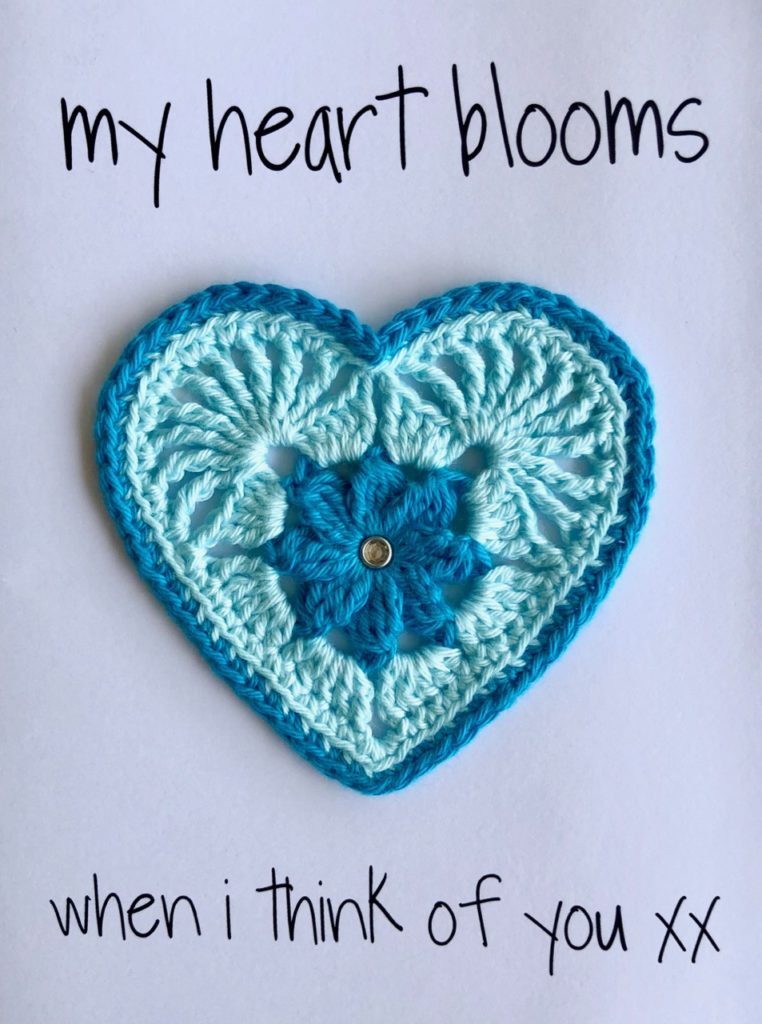 Seriously! I'm a slow crocheter and I finished my card in under an hour and a half (not including the time it took me to make the card templates but you don't have to do that part either 😊). The heart took me about 50 mins to make with all the ends woven in, I then printed the card, attached my heart and made the inner lining. Done!
And I have sized this card so that you can put it into a IKEA Ribba 13x18cm frame after the 14th, becoming a piece of art for your home to continue the celebration of your love throughout the year.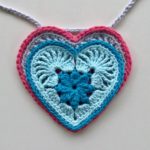 To help keep the finished size a traditional card size I have used 4ply or Fingering weight yarn and smaller hooks that the original heart (which uses 8ply or DK weight yarn).
This creates a 9.5 x 9 cm (3 3/4 x 3 1/2 in) heart rather than a 11.5 x 11 cm (4 1/2 x 4 1/4 in) heart.
To begin with I used a 3.25mm (D) hook and changed to the 3.75mm (F) hook when the pattern says to change to the 4.5 mm hook.
What do you need.
The Heart in Bloom Motif crochet pattern.
This is available through both Etsy and Ravelry and includes a full photo tutorial to help you out.
The card template below.
I have made the template with 4 different fonts so that you can pick one that suits your style.
4ply or Fingering weight yarn and 3.25mm (D) and 3.75mm (F) hooks.
Printer and paper.
I used A4 200gsm white Quill board, which is a light card stock. You can use normal printer paper if you prefer, the card will just be more lightweight which won't matter once you have framed it anyway. Oh and you can use any colour you like too!
Some way to attach the complete heart.
I used these Gem Brads (paper fasteners) I found at Target ages ago and a little bit of double sided tape. But you could also glue the heart on using the craft glue of your choice.
Step 1. Once you have assembled your supplies and chosen the colours for your heart you can start to crochet (yay! my favourite part.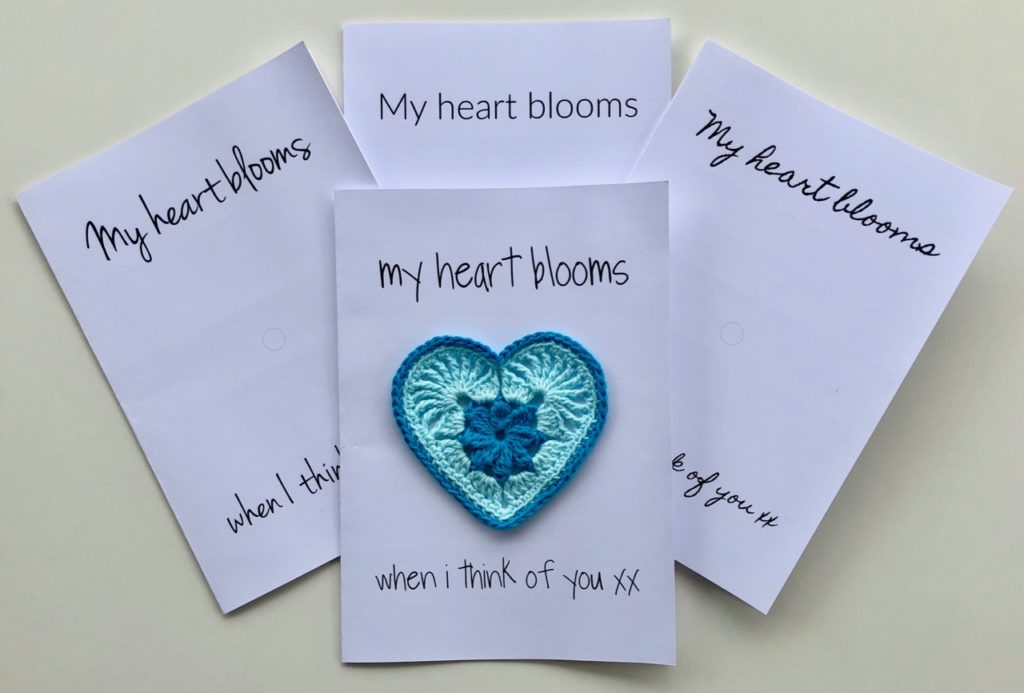 Step 2. *Optional. Block your heart to get the best shape.
Step 3. Download the card template and pick which font you like the best.
My Heart Blooms card – Vivid Kreations
Step 4. Print card on paper of your choice and fold in half with the text on the outside.
If you only want to print 1 page simply choose the page number and select "From ? to ?" in the print menu, like in the image below.


Step 5. Attach heart to the card.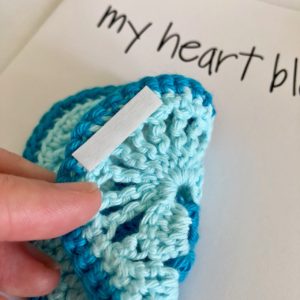 There is a faint circle in the centre of the card so that you can line up the heart more easily by matching the circle of the card to the circle in the centre of the flower. The circle is slightly larger that the heart so you won't be able to see it once the heart is attached.
I used the Gem Brad through the centre of the flower and a little bit of double sided tape under the bumps of the heart. If you're not sure how to use brads there are heaps of videos out there – just search "how to use scrapbooking brads".
If you are glueing your heart on add a little glue around the outer edge and centre of the flower and press into place.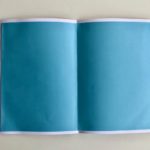 Step 6. *Optional. Add an inner liner to your card using another piece of paper.
I decided to use a colour to match my heart but you could use a contrasting colour or white. I attached my lining with some double sided tape.
Here's a little video I found about different ways to decorate the inside of your card which includes a lining like mine.
Step 7. Express your feelings in your own words inside and give to your loved one/s on Valentine's Day 💕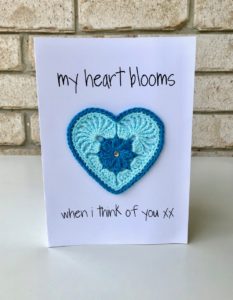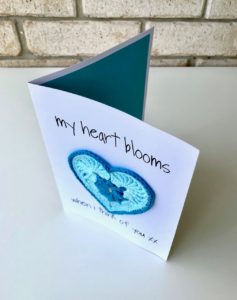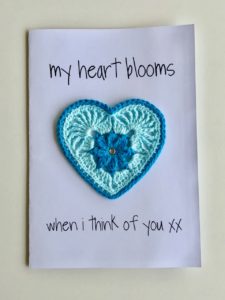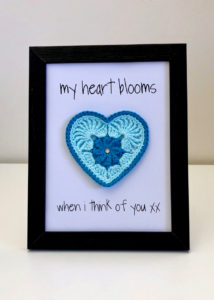 Well I hope you've enjoyed today's project. I love seeing your pics of things made using my patterns or tutorials so if you share on Instagram tag me @VividKreations or with #MyVividKreation or on Facebook with @VK.VividKreations.
Happy Valentine's Day 💖
SaveSave
SaveSave
SaveSave
SaveSave
SaveSave