Today's Creative Pastime is another fibre art – Knitting.
My interest in knitting was rekindled through my love for crochet and being a part of the wonderful fibre arts community. There are so many beautiful patterns out there, some crochet and others knit and I started thinking "well if I can crochet, surely I can knit too and try out these gorgeous things I keep seeing". Then I started noticing that knitting creates a different fabric to crochet and I was off, looking for ways that a crocheter like me could decipher this whole knitting thing.
The real decider for me though was when I first saw a Find Your Fade by Andrea Mowry of Drea Renee Knits. http://www.dreareneeknits.com/blog/2016/12/5/new-pattern-find-your-fade
Oh my, the colours! Seriously just Google "Find your fade" and see for yourself. But here's a peek.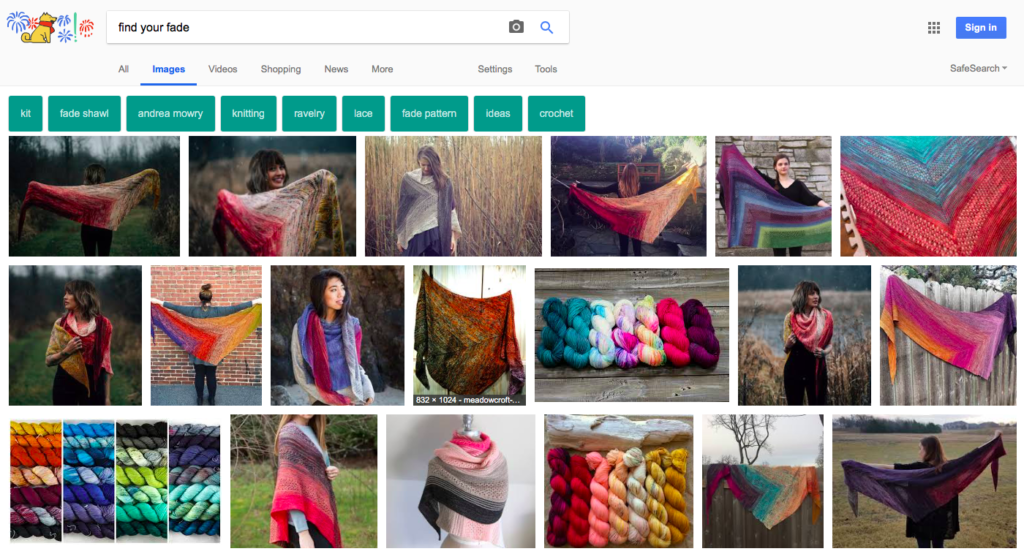 Now let's move onto the topic of the day…
Knitting
What is knitting?
Knitting is a method of making a fabric from yarn using two or more needles. Unlike in crochet where you make the stitch then move onto the next one, in knitting you have a row of active stitches on the needle at the same time, that you move from one needle to the other as you make new stitches.
As the fabric is created by making lots of little loops of yarn the finished result is stretchier than woven fabric. 
What equipment do you need?
Knitting needles: You can get straight needles, which are like long sticks with a point at one end and a stopper at the other to stop stitches falling off. These are what I learned to knit with as a child.
Or you can use circular needles. These are shorter needles that attach to a cable, again with a point on one end. These shorter needles are used to knit in the round (in a circle) but can also be used like straight needles to knit back and forth in rows. 
I have personally chosen to use circular interchangeable needles now that I am relearning to knit as the shorter needle is much closer to a crochet hook in size and make me feel much less uncoordinated! My partner got me these KnitPro Symfonie needles for Christmas – aren't the colours cool!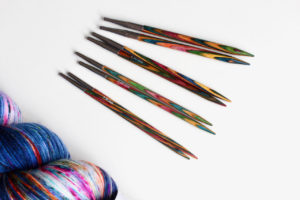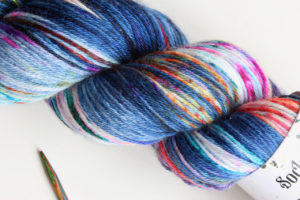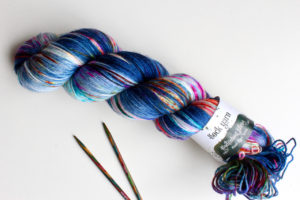 Yarn: you can use any yarn you like. Different fibres: wool, cotton, acrylic, cashmere, silk, etc. Different thicknesses: from sewing thread to super bulky roving and everything in between. It all depends on your budget, taste and what you are making. I personally love to work with cotton but I learned with acrylic when I was a child and I started with a slightly stretchier Bamboo/Wool blend this year.

Additional but not always necessary equipment
stitch markers to mark a particular place in a pattern. I haven't used these in knitting yet.
darning needle. These come in different sizes and are used to weave the end of your yarn in when you finish your colour or work.
scissors. These are pretty necessary actually but you can just use any scissors you have or get small sharp scissors like embroidery scissors to cut your yarn.
notebook to keep track of your projects. I like to write down the yarn and needle size I'm using as well as the pattern name and any other notes I need to remember.
project bag or basket to keep your yarn tidy and clean.
Where can you do it?
Anywhere you like! Just like crochet, knitting is a very portable craft. All you need is your yarn and needles and you're pretty much good to go! 
I tend to sit somewhere comfortable and without distraction at the moment as it takes a bit of concentration while you are learning but you can knit at the park, on the train, in front of the tv or even as you walk (maybe wait until you have the hang of it before trying this one).
How much time does it take?
Just like crochet and other fibre arts, knitting is a slower craft. Remember you are making one tiny stitch at the time and larger projects are made up of thousands of stitches, but it is the process of making that is the truly enjoyable part. 
So how much time does it take then? Basically it depends on the project. Smaller projects, like a hat or cowl, made from larger yarn with big needles will be much quicker to make than a large project like a sweater or blanket or a small project using thin yarn and tiny needles.
Starting with something like a scarf and a DK or thicker yarn would be an achievable project for a beginner. Though saying that, I have made a few random swatches and am now going to try to make a tank top as my first project because I really do not need any more scarves.
But then again… who says there's a limit to how many scarves you can have!!!
What can you make with it? What are the end results like?
You can make heaps of different things. As knitting makes a fabric then you can conceivably make anything that can be made from a fabric. 
But if you'd like a list of ideas here goes: hats, scarves, cowls, gloves, socks, t-shirts, vests, dresses, jumpers, baby bonnets, toys, blankets, tablecloths, pillowcases, washcloths, bags, and the list goes on. 
How can you learn to do it?
When I was younger my Mum taught me to knit and this is how a lot of people learn to knit too. You might know someone who can knit and if you ask nicely they might be able to help you.
But fear not, if you don't know any knitters there are lots of other ways to learn – this is the Information Age after all.
This time around I have learned to knit Continental Style (see more about the different styles below) by watching videos and reading tutorials online. Here's the videos I used to get me started this year.
How to Knit: https://www.mamainastitch.com/how-to-knit-if-you-crochet/   and 
How to Purl: https://www.mamainastitch.com/how-to-purl-for-crocheters/ 
There are heaps of other videos available online, just search "learn to knit" and you can watch as many as you like until you find one that clicks for you. 
You might also try to find a learn to knit class. These are often run by local yarn shops or art or adult education facilities.
What are the positives, negatives and interesting things about knitting?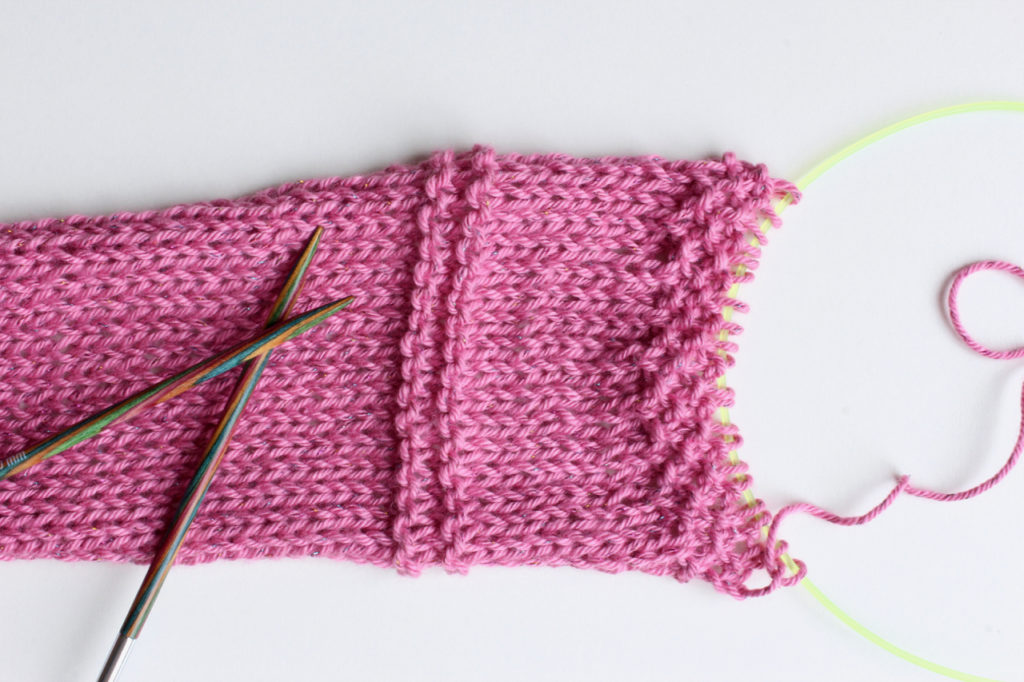 Positives: This is a relatively easy pastime to get into. You can learn to knit from a friend or using your phone and an internet connection. It's pretty inexpensive if money is an issue – you can get started with some very basic needles and low priced yarn like an acrylic or basic wool. You don't need a special place to do it or heaps of storage room (unless your yarn stash gets quite large like mine is starting to do!) and supplies are usually easy to find both in stores and online.
Plus there is an amazing community both in the real world (knit and other craft and social groups) and online across a variety of platforms (Ravelry, Instagram, Facebook, etc.) where you can connect with other fibre artists from beginners to experts for support and endless inspiration.
Negatives: Honestly, I used to think knitting was for other people and I was way too uncoordinated with 2 needles rather than one hook. I kind of though knitting was a bit old fashioned too. 
But now that I have discovered a style of knitting that clicks for me and I've seen how much really cool, modern and beautiful stuff there is out there I am struggling to think of a true negative. 
The biggest I can think of is it takes time. You do need to find a level of patience to do this craft but that's not a terrible thing. And if you get super frustrated with a loooong project or something that's just not working for you, you can always throw it in the naughty corner, put it aside for something quicker or unravel it and try something else. 
History: I did a little bit of reading about this and it's quite interesting but rather than regurgitate what I read I will provide these links to a 2 part post I found that was both entertaining and full of information about the history of knitting.
Part 1: http://sheepandstitch.com/the-history-of-knitting-part-1-mysterious-origins/
Part 2: http://sheepandstitch.com/the-history-of-knitting-pt-2-madonnas-stockings-and-guilds-oh-my/
My personal experience.
Well to begin with I wish I could share some of the things I knit when I was a kid, but none of them ever got finished and therefore didn't come with me when we moved to Queensland. So I thought I would share a little video of me knitting now for a bit of fun. And by fun I mean funny for you and slightly painful for me, but I promised myself I'd keep things honest!
Now that you've seen that I will say that it looks way better than when I was trying to knit English style!
I've also adjusted my yarn hold which has made things a lot easier and I'm getting much better with practice.
So what are these styles I keep referring to? Well they are 2 different ways of forming the stitches and they differ by which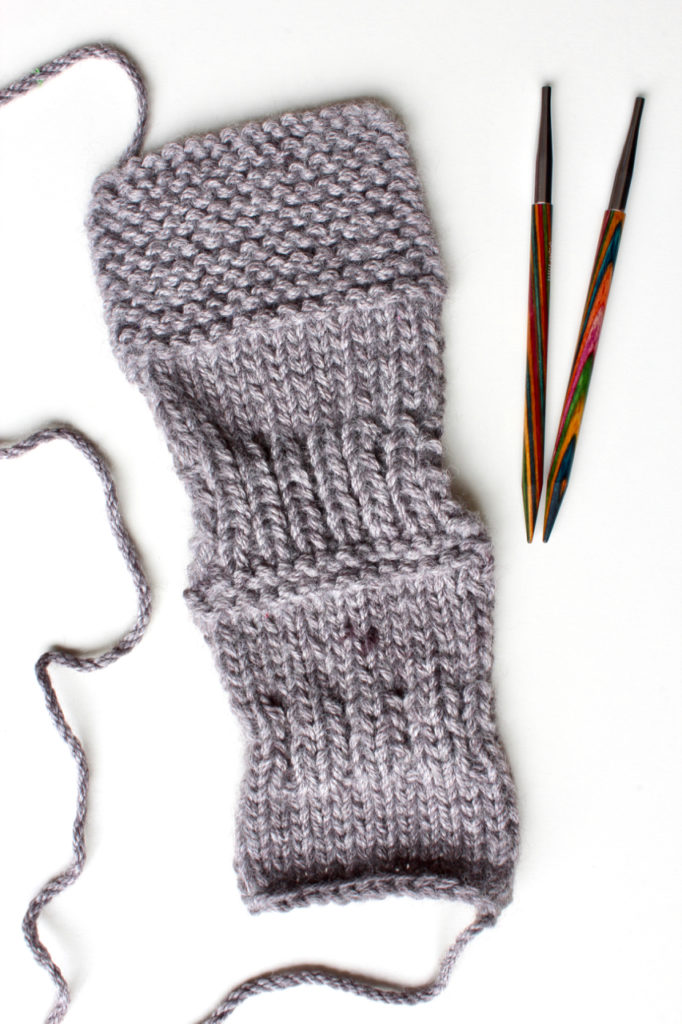 hand you hold the working yarn in (the yarn coming from the ball) and the way you create the loop around your needle. In both styles you knit from left to right and the stitches look the same when they're finished.
English Style: you hold the working yarn in your right hand (the hand with the empty needle when you are starting a row) and you wrap the yarn around the needle using your right hand before pulling the loop through the stitch. This is how my Mum taught me to knit and the only way I knew existed until fairly recently.
Continental style: you hold the working yarn in your left hand (just like in crochet) and you pick the yarn before pulling it through the stitch. This picking motion is similar to inserting your needle through a stitch and grabbing the yarn with a hook in crochet. This is the one that feels more natural for me.
Here is a little sample of what I made when I tried knitting again this year. 
I did a whole bunch of rows of just knit stitch, then I tried some purls by doing a row of knit then a row of purl (aka. stockinette), then I tried some ribbing by doing 1 knit, then 1 purl and basically just played around with different combinations of those 2 stitches. 
This little sample took me quite awhile to do but it was fun. I still have heaps to learn but that's one of the best things about learning a new skill.
What do I feel are the benefits of knitting?
For me there are 2 standout benefits of learning a craft like knitting. 
One, it is a very relaxing and low key activity. You can pick it up and put it down easily, without any elaborate set up or clean up. And the repetitive process of knitting is quite meditative which helps you unwind (well I'm sure it does once you have the hang of it, crochet does for me now so I'm sure knitting will too).
Two, the pride you feel upon completion of an item is a wonderful feeling and one of the reasons I'm trying to encourage people to take up a creative pastimes with these posts. Seriously, most nights after I check on my son and give him one last kiss, I go into my office (which is right next to his room) and have a quick look and squish of my current or current favourite project. I do this because it makes me feel like I have achieved something and it makes me feel good about myself, like "look what I made with just some string and a hook/needles!". Ok so I also do it because yarn is squishy and soft and just awesome! But feeling good about yourself is important and it's totally ok to feel proud of your accomplishments, and don't ever let anyone tell you it's not. I love to see my son's joy when he does something he feels proud of and I encourage him to try new things so he can experience the ups and downs of learning and the wonderful feeling when you succeed. How can that not be a positive thing for us adults too!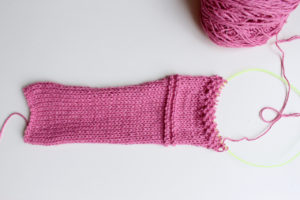 So there's my experience with Knitting so far. I will keep you updated on my knitting progress on my socials and probably here on the blog too.
The next Creative Pastime that I plan on looking into is one of my Mum's favourites, Drawing, and in particular the world of Digital Drawing. I'll hopefully be able to share some of my Mum's artwork and I'll try a few of the different apps that are available at the moment.
Until then, stay well and keep making time for your favourite Creative Pastime.
SaveSave
SaveSave
SaveSave
SaveSave
SaveSave
SaveSave
SaveSave
SaveSave